Sandra Scragg was working as an actor in Seattle for several years, until her son was about 4. At that time, she started volunteering at his school and went into semi-retirement; that his school just so happened to be in need of a drama teacher was a stroke of serendipity that changed Scragg's life and career, ultimately putting her on the path to casting. Years later, with her son in high school, she got back into acting. However, her industry friends kept asking her to help cast their films. Today, Scragg works mainly on the casting side of the table, placing her in a rarefied position to speak to all things one should know about how to become an actor in Seattle. Luckily, she recently did just that with Casting Networks.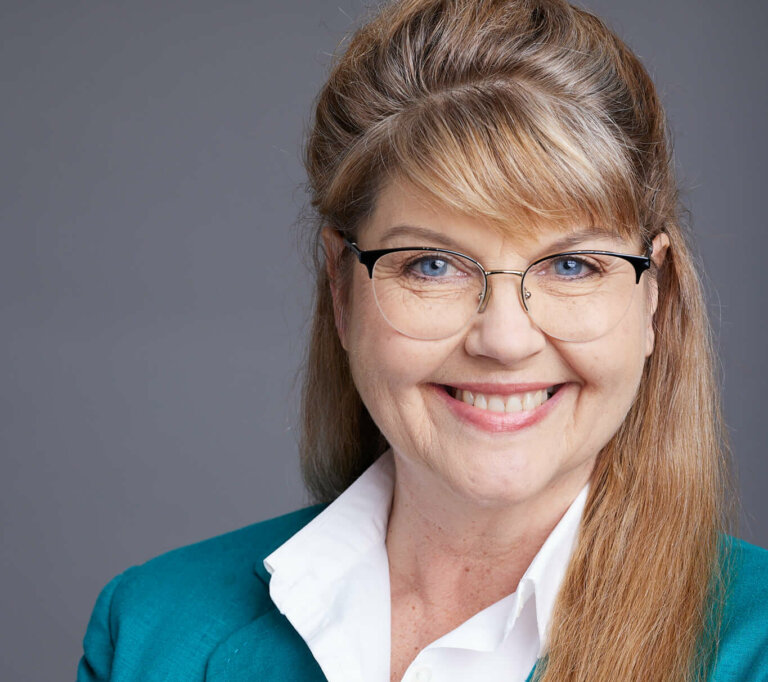 Photo courtesy of Sandra Scragg.
Seattle is a great place to learn—about acting, and the business of acting.
Seattle is great for the new actor in particular. There are so many big companies here, so the opportunities for commercials and the industrials; that's a huge part of the actors' portfolios in Seattle. We don't have as many feature films or TV series. Spokane has more of that going for it. But what we do also have here is a thriving indie film community, and it's still growing. That's the beauty of Seattle: Everyone can be creative, everyone can have a go. I know so many actors who have also expanded to directing, producing; they're just taking the bull by the horns and doing it all. It's a wonderful place to find your specific creativity and to learn the business.
Don't expect to get rich as an actor in Seattle.
Seattle is expensive. If you're moving to Seattle, try to move in with others. Try to take public transport. Parking is horrendously expensive here. One thing all actors should be doing is keeping your receipts when it's acting-related: headshots, your classes, wardrobe, gas mileage to and from auditions—keep all of your receipts and you can get all of that back in your taxes. Those are all tax-deductible and you can declare them! You have to look at yourself as an actor as a business. But yes, Seattle is costly and it's certainly not easy to make a ton of money here as an actor either; you'll most likely need a day job.
There's a thriving acting community in Seattle. Here's where to find it:
The best way to get immersed in the acting scene here in Seattle is to get into classes. This is something actors should be doing anywhere, but there are so many really, really good classes in Seattle. They teach you acting for the camera and acting for commercials, but what they also teach you is the business of acting, which is very helpful. This is also where you network and you can kick off your connections. Seattle also offers a ton of events, which are fabulous for networking: Northwest Film Works, Women in Film, Seattle International Film Festival. There's also a thriving Seattle acting community on Facebook, a lot of really great pages that will let you promote your film or post casting calls if you can't afford a casting director. It's such an easy way to access the Seattle community. It's amazing how quickly your film family will grow.
Everything to know about acting agents in Seattle:
We have about 10 really solid agents in the Seattle area. They cast in all of Washington and a little into the Oregon area as well. If you want to be a hobby actor, not wanting to take it too seriously career-wise, you probably don't need one. However, if you want to be booking commercials and industrials as well as the TV shows and movies that do come up, getting an agent is highly recommended in Seattle. They work so hard submitting you for all sorts of stuff, and it's important to follow through once you are submitted for something because it's a small community and your reputation will precede you.
Your Seattle agent will work hard for you—as long as you work hard for them in return.
I have cast in L.A. and I will get 3,000 submissions for one role. That's because there are over 500 agents in the L.A. area. What I love about Seattle is there are just those 10 agents. I know every single one of them, we work really well together, and on the casting side, that is gold. I know I can pick up the phone and call one of those agents and say, "Hey, I see you didn't submit so-and-so, are they not available? Are they not interested?" It's so great that we can have that relationship with every single agent in town. For actors, they can know that every single agent here really hustles for their roster. They are not just numbers. In some other parts of the States, sometimes the agents don't even look at the breakdown. But our agents, they take really great care to read the breakdowns, look at the characters, skills, specificities of each role. And they take the time to submit the right people for the role.
What to know before you go…
Get connected. Before you get here, go on Facebook and join those groups. Do your research. That is so important for a smaller market like Seattle. Same goes for keeping your headshots up to date, even if you're aging—especially if you're aging! There are roles out there for everybody. There is also a ton of theater work here, and there's a lot of crossover between film and theater. There are many actors here who do both and they do both very well. As far as where to live, there isn't really a concentrated area where actors live in Seattle. The indie films shoot all over Washington. The theater community is closest to the Queen Anne area, where the Space Needle is, but I don't know that that's an ideal area to live. I would say for housing, anywhere on the outskirts of the city, you're good.
Seattle is in a transitional moment for actors, and that is a good thing.
Seattle is starting to come into its own in the sense that it's watching Vancouver, watching Portland, and realizing there need to be some changes. I am seeing production studios starting to pop up where there never have been any soundstages—even our tax incentives [to shoot here] have been increased. Just the fact that things are moving in the right direction in that sense is huge. Some of the biggest challenges are in the rearview mirror and I am hopeful that Seattle will come back to its full glory when Seattle was a major hub.
This is the one Seattle activity everyone should try (if you're brave enough, that is).
There is something called the Seattle Underground Tour. People don't know this: Seattle actually burned down and they rebuilt the city on top of the old one. But you can go underground and see entrances to the banks, hotels, everything that used to be the city. It's all been abandoned, but you can walk through the underground and it's just fascinating. And if you like spooks, they do a great Halloween tour.
If you're looking to get work as an actor in Seattle, you've come to the right place! Sign up or log in to check out our Seattle Auditions and Casting Calls today!
Seattle Cost of Living Statistics for Actors
| | | | |
| --- | --- | --- | --- |
| Seattle versus… | National Average | Los Angeles | New York City |
| Cost of Living | 35.7% | -4.8% | -0.5% |
| Average Rent | 11.9% | -27.8% | 38.1% |
| Gas Prices | 19.7% | -3.4% | 27.8% |
Sources: BestPlaces.net, Salary.com, Zillow, AAA, Rent.com
You may also like:
---
---