From Broadway to Blue Bloods to Breakfast at Tiffany's, New York is a mecca for the arts. So whether you are considering a move to New York to launch your acting journey, or are already a local, here are some tips from an actress who has been creating her career in the city that never sleeps.
Casting Networks had the privilege of speaking with one of New York's working actresses, who has shared with us her thoughts about the business of acting in NYC, how to survive the hustle and bustle, the importance of self-care, and some tips for thriving as an actor in New York.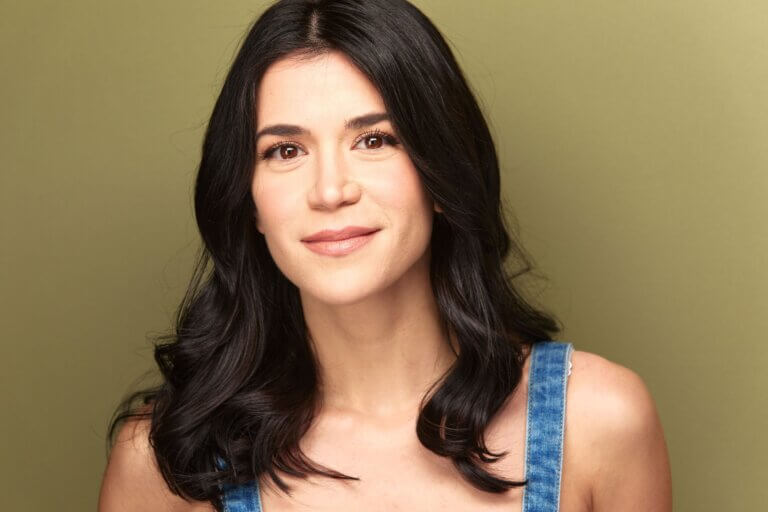 Photo courtesy of Erika Longo.
Erika Longo got her foundation in acting classes at the Terry Schreiber studio, an acting school in Chelsea. There, she discovered her voice and inspiration. This passion led her to student films and indies, where she got her first experience being on set and obtained footage for her reel. After that, she went in search of a talent agent in New York and found very supportive representation that she is grateful for. She has been acting professionally ever since, and now owns her own self-tape studio, Midtown Self-Tapes.
A New York actress whose credits include Law and Order: SVU, FBI: Most Wanted, and The Endgame, Longo zoomed in to discuss some of her passions as an actress and takeaways on how to be an actor in New York City.
1. Find a flexible side job in New York City.
If you are an actor who also needs a side job, it is important to find one where your employer and co-workers understand your drive to be a professional actor.
"For me," Longo said, "it was always like what can I do that is gonna have enough flexibility so that I can act, because acting is my priority."
If you are going to be serious about acting, many employers understand the actor's mentality in New York simply because there are so many actors. Covid has also changed the job landscape.
"I think especially now post-pandemic, it's easier to find what works for you because so much is done on the internet from home. I think it's a little bit easier to have a day job that is going to allow you to pursue and put acting first."
Putting acting first and being willing to make sacrifices is something that Longo believes is imperative for a working actor to do in New York. "You really have to ask yourself, is there anything else that you could be doing that would fulfill your soul and make you happy other than acting?"
Longo has found her passion in acting, and she has had jobs from personal assisting to waitressing and now owns a self-tape studio, which affords her more control over her career.
2. Acting is a business in New York City.
In a dense town like New York, acting is a business. As an actor, you must know how to market yourself to land auditions in NYC, and taking advantage of all the internet offers is a great way to do that.
"You need a website. Casting wants an easy place to see your headshots, your résumé, and your reel, and that's really easy marketing."
Keeping your material up to date on Casting Networks is an easy way to market yourself. You can link your résumé to your website or share the information on your social media through your private link.
"Staying connected on social media is important, too," says Longo. This includes not only following casting directors and studios but also creating your own content.
"If you can create your own content, if you're able to do that, I think that's awesome. I was fortunate enough to do that a couple of years ago, and that was empowering because you can have some control in an industry where we don't really have a lot of control."
Having that control and treating acting like a business is vital in New York, where the competition for acting jobs is fierce.
3. Prioritize your health as an actor.
Prioritizing your health in the hustle and bustle of the city is essential when working and living in fast-paced New York. For newcomers to the city, it can be overwhelming.
The importance of taking care of yourself as an artist and as a person is something that Longo finds imperative to any artist living in the city.
"Don't be afraid to disconnect a little bit and take a break or even leave the city if you are able to in little moments or for a weekend," says Longo.
She emphasizes the necessity of getting back in touch with nature to refocus for newcomers.
"The day-to-day life stimuli can get to be a lot, so try not to let it overwhelm you. I think as actors, we are more sensitive, and sometimes that can put a damper on your excitability of being here."
4. That's a wrap on New York.
We asked Longo if she had any other tips or advice she'd like to give to actors who are just arriving in New York. She gave us three essential takeaways on training, treats, and motivation.
Taking acting classes and finding a coach is important for all actors, but Longo stresses that in New York, "It's really important to find one that fits you because we all have different ways of learning."
With so many acting styles, the perfect coach may be based on your focus, whether stage, film, or musical theater.
If you are just visiting the city, she also said to try Schmackary's for their "crazy-flavored" famous cookies and to make sure to get outside during the summer and enjoy one of New York's perfect days.
Finally, on acting and motivation, she said, "Go for it. If that's what you love and that's your passion, and you're really serious about dedicating the time to learn the craft and stick with it. Then just go for it."
So, if you're ready to find auditions in New York, the city is full of inspiration and opportunities to create.
Ready to jump into acting in New York? Find the latest NYC auditions and casting calls at Casting Networks.
---
New York State film resources for actors and creatives.
The Governor's Office of Motion Picture and Television Development (MPTV) is a great resource for anyone looking to work or create content in New York City. Here are some things they offer:
The New York Entertainment Workforce Diversity Grant Program provides financial assistance in the form of grants for job creation and training programs that support efforts to recruit, hire, promote, retain, develop, and train a diverse and inclusive workforce for the motion picture and television production and post-production industries in New York State.
The state offers credits up to $7 million per year to qualified production companies that produce commercials in the state of New York, helping to create and maintain jobs.
New York State has more landscape diversity than many people realize, including everything from the familiar New York City skyline to the wilderness of Adirondack Park. Project creators can start their search for the perfect location with this 32,000+ image online location library hosted by Smugmug.
New York Cost of Living Statistics for Actors
| | | |
| --- | --- | --- |
| New York, NY versus… | National Average | Los Angeles |
| Cost of Living | +80.4% | +25.7% |
| Average Rent | +70.9% | +56.0% |
| Gas Prices | +4.0% | -28.4% |
Sources: Bestplaces.net, Salary.com, Rentcafe.com, AAA, CNBC
Related articles:
How To Become an Actor in Houston
How To Become an Actor in Atlanta
How to Become an Actor in Boston
---
---