Are you wondering how to get into acting in Houston? Perhaps you want to work on shows like The Walking Dead, Walker, American Crime, or the new show, Hitman. Maybe you already live in Houston, but you would like tips from an actor who has already earned their spurs.
Either way, Casting Networks had the privilege of speaking with one of Houston's working actors who has developed a great resume and would like to share his insights on training, casting calls, what makes Houston a great place for someone at the beginning of their career and how he got into acting in Houston.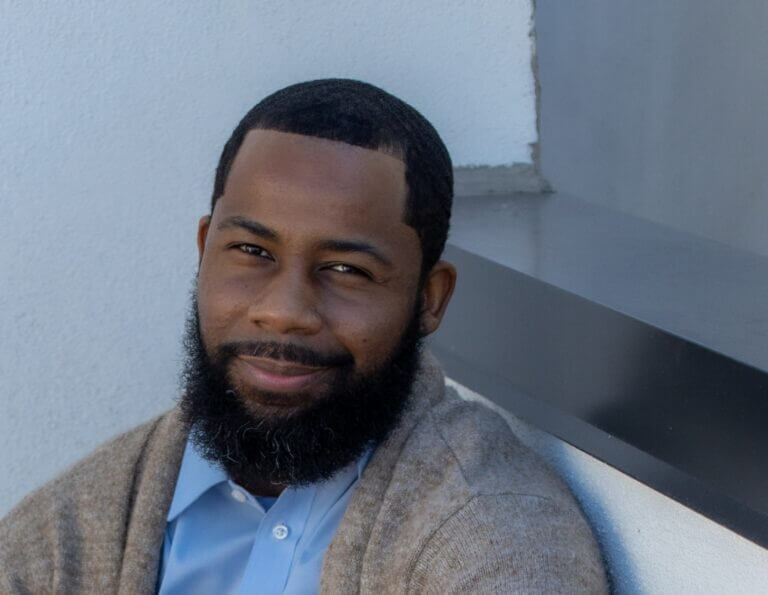 Photo courtesy of Kedrick Brown.
Actor Kedrick Brown's training brought him to Houston. He became an actor via what he calls the "traditional route." After studying theater arts in high school, he went to the National Thespian Festival auditions, where his teacher coaxed him into spontaneously doing the open call.
"So, everybody has on their slacks and button up shirts and I have on blue jeans, shorts, a hoodie and sneakers, so to say that I stuck out like a sore thumb is to say the least. I go in to do the audition [and] I am a nervous wreck because I've never done this process. We didn't rehearse this process and so he just encouraged me to, you know, just to take the shot, and I did, and I did really well. So that's how I ended up in Texas… then the University of Houston recruited me for the MFA program and that's how I landed here in Houston."
As a Houston-based actor, some of Brown's credits include New Amsterdam, Greenleaf, Tales from the Hood 2, and a recurring role in Black Lightning. Kedrick joined us via Zoom and shared four essential takeaways on how to be an actor in Houston, as well as some notes on food and fun as a Houston local.
1. Taking an acting class is key
Kedrick puts a lot of value on training, and the most important piece of advice he could give any actor is to get into acting classes. He thinks Houston is a great place to do that, especially for beginning actors.
"You can get all the opportunity in the world but if you do not have the training to pull it through, none of it means anything. Houston is a great place to train. The reason I love Houston, especially for beginning actors, is because Houston is a teaching community."
He recommends looking up acting teachers online, checking out the actors they are coaching and looking at their resumes on IMDB to see what acting jobs they are booking and which coach might be a good fit.
"Hop online and use those Google skills," he suggests, "because the first thing to do is to get training and get into an acting school."
There are acting schools in Houston, such as the Film Acting Academy or Next Level Acting Studios, which cater to all levels from beginner to advanced actors. You can also find Houston acting classes on social media.
Learning by watching is also a helpful tool so, when you get on set, it is important to absorb every bit of information you can. Kedrick stresses that working in Houston allows you to learn, so when you do enter the other markets, you will be more successful
2. Make acting connections at every opportunity
Kedrick points out that Houston can be a small market, so actors must be prepared to bring their best to the audition room (or self tape) every time.
"You must understand that you represent the community, not just yourself. So, I know when I step into a room, it becomes an opportunity for other people, not just me."
Heavy-hitting casting directors work on projects that film in Houston, so it's vital to be prepared at all times, especially because those casting directors work on projects all over the country. Kedrick has used his reputation to garner agents in the Los Angeles and Atlanta markets.
"When my Atlanta and Los Angeles agents signed me, during my interview process, they asked me about some of the projects I've been involved in. So, I gave them some casting directors names and they asked me, '[do] you know those casting directors?' and then they called around town and casting was able to speak to the work that I have done. It's really what helped me a great deal. Creating a reputation of solid and consistent work with those casting directors."
Because shows from studios like Netflix, Disney and AMC shoot in Houston, actors are flown in from all over the U.S. Kedrick feels it is important for Houston actors to be so outstanding that production has no choice but to hire locally.
Doing that solid work and the many opportunities to train are two of the reasons that Houston is a fantastic place to become an actor.
3. Know where to find acting jobs in Houston
Houston, Texas is the filming location for award-winning TV shows like The Walking Dead, but the city also has a lauded independent film scene that casts locally.
"OK there are tons of indie projects that shoot here… so you have Facebook and Instagram and all of those local productions that will go and post there. Locally, you have Texas Cast and Crew, Houston Actor's Portal, and those sites will tell you what's casting and who's looking for what here locally in Houston so you can get involved in some of those projects that'll really take you to the next level."
There are many opportunities for acting auditions in Houston, especially in 2022 when open casting calls near you are often posted online.
Looking for acting jobs with independent film projects is a great way to get footage for your reel and connect with Texas casting directors, up-and-coming directors, and other actors. "Just make sure you are checking out reputable sites like Casting Networks for those casting notices," says Kedrick, "you want to make sure you are safe out there."
The Houston Film Commission is a great place to find exactly what is filming locally so you can keep up to date on what is happening in town.
Once you have reached out to your new network of friends, they can help you find a stellar headshot photographer.
"Then," Kedrick shares, "when it's time to join SAG, you can check out sagaftra.com for resources."
4. Find the right talent agent in Houston
In LA, a manager may take a chance on a client to develop. But in Texas, Kedrick finds that most reputable Houston talent agents won't represent an actor if they aren't in the Screen Actors Guild – American Federation of Television and Radio Artists, better known as SAG-AFTRA.
He is adamant that you find a "licensed talent agent" who has been vetted by the union, saying, "You can do it at SAG-AFTRA or search SAG-affiliated agencies agents right here in the Houston, Texas, local area at agentassociation.com."
Kedrick emphasizes that when looking for a talent agency in Houston, you should make sure that they are the right fit for you and that you have a unique look that they need on their roster.
"If the agency has 10 or 15 people who look like you and if they can only pick one actor to send out, they are going to pick someone who is experienced, so make sure you aren't someone who's not going to feel left out or shelved."
He also shared that he has representation in LA, Atlanta, and Houston, but his first talent representatives were the ones he acquired in Houston – and they were the springboard for his whole career.
That's a wrap on Houston!
Of course, acting shouldn't be all-consuming, so we asked Kedrick if he had any thoughts on food and fun in Houston.
He immediately mentioned the beauty of the Houston Museum of Fine Arts and its rotating displays as something every actor should see. You should also expect everything from great barbecue to gigantic Turkey Legs at the local favorite Turkey Hut to Greek food at Nico's.
As a final thought, we asked Kedrick if he wanted to share anything else about Houston or the industry. "Houston is such a melting pot," Kedrick says, "it's really diverse, and that's something not many people know. I think it's important."
Ready to start booking acting jobs in Houston? See the latest Houston casting calls and auditions at Casting Networks.
Houston statistics for actors and creatives
Here are some interesting facts you might not know about the Houston Film Industry from the Houston Film Commission:
Houston makes it financially feasible to create your own project with huge tax breaks. "Projects shooting in the greater Houston area are eligible for a state incentive between 7.5% and 22.5% of eligible Texas spending."
The iconic western face of the Houston skyline makes it ideal for shows like Friday Night Lights and Walker.
Houston made Moviemaker.com's annual list of "The Best Place to live and work as a Moviemaker: Big Cities" in 2020.
About living in Houston:
Houston versus…
National Average
Los Angeles
New York City
Cost of Living

-8.0%

-34.8%

-49.0%

Average Rent

-23.5%

-52.3%

-70.7%

Gas Prices
–

10.1%

-33.2%

-17.3%
(Sources: Houston Film Commission, Salary.com, Rentcafe.com, AAA)
Related articles:
How to Become an Actor in Chicago
How to Become An Actor in Boston
8 Best Cities for New Actors to Call Home
---
---