The idea that you have to either be in Los Angeles or New York in order to build a sustainable acting career is so over. In fact, in the year 2022, there are more opportunities nationwide than ever before to work steadily as an actor. The days of coastal exclusivity for production are long gone and today there are plenty of lucrative hubs between East and West — one of which is Dallas, Texas. But don't just take our word for it!
Take the word of Eduardo Vildasol, a Texas native who's managed to build a robust acting career in the Lone Star State. He's recently appeared on NCIS, Queen of the South, and many other popular titles. Though Vildasol was raised in the Dallas area (where he began performing recreationally from a very young age because, he admits, "I wanted attention!"), the actor did make forays elsewhere—including in California, the U.K., and even in a circus. But he still chose to return to Dallas to lay down his roots as an actor.
Here, Vildasol tells us why he did it and how—and of course, how you can, too.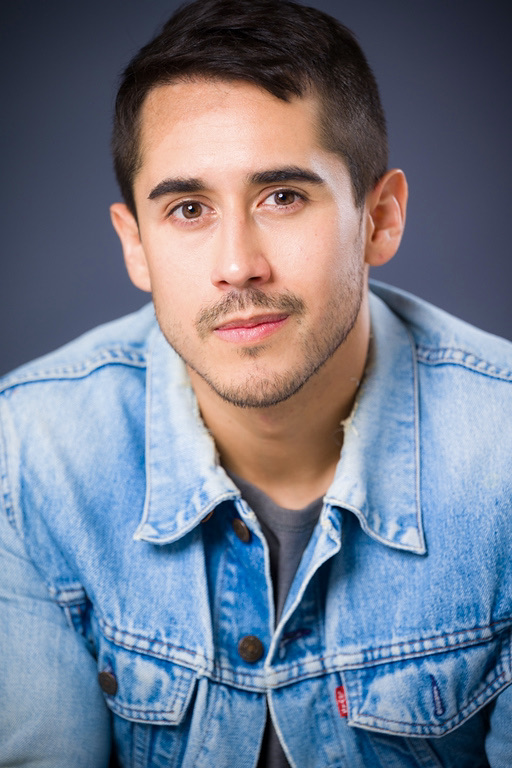 Photo Credit: Bryan Chatlien. Courtesy of Eduardo Vildasol.
Take advantage of Dallas' prime positioning.
Sure, Dallas is not necessarily the best-known or most glitzy acting market, but it has something that few other markets do: centrality—literally.
"It's a really central location in terms of its prominence within the south central region of the U.S., and what we receive as far as breakdowns," Vildasol says, speaking to the region's opportunities. "It also happens to be a place where a lot of major global companies have their headquarters. That becomes important because you start to realize, Okay, there's a lot of commercial work to be had here and that's one way in."
Dallas has also become a hub for dubbing (say that 10 times fast!) thanks to the company Crunchyroll having set up a headquarters there. There is a ton of dubbing work for various Chinese, Japanese, and Korean animated projects—all valuable ways to up your credits and make some good money.
With fewer high-profile opportunities comes increased quality of life.
One of the most tantalizing aspects of Dallas living? If you are coming to Dallas from New York or Los Angeles, prepare yourself for a lower cost of living—potentially much lower. And, according to Vildasol, that contributes vastly to the quality of life actors are able to have in the area.
"It gives me the ability to have, I think, more of a work-life balance to a certain degree," he says. "To be able to have more affordable cost of living and also still have access to an urban life. There's the commerce and a ton of things happening, but there's also quietness. It makes a huge difference for me."
The actor quickly adds an addendum, however, noting that it all comes down to personal preference: "It's asking yourself how and what do you want your daily life to be? Rather than just going somewhere solely for a job."
To get started in Dallas, get involved in Dallas.
To jump in and get started as an actor in Dallas, according to Vildasol, some aspects will be region-specific, while others are true of starting out anywhere in the world. Among the latter, which will come as no surprise to any actor of any experience level, is the importance of community and finding one's tribe, no matter where you live and work.
Unspecific to Dallas, that means joining an acting studio.
"There's a very strong and vibrant community of filmmaking professionals here within the Texas area, especially Dallas," he insists, "and there's a lot of great ways to get plugged in. The biggest thing I always tell actors—whether it's in the Dallas area or they're relocating elsewhere—is: Get into the local acting studios."
Of course, in addition to their community-building superpowers, Dallas acting schools will also help you do the most important thing any actor can do: hone your craft. Along with classes for actors, Vildasol points out that in Dallas specifically, there are a number of other industry organizations to get involved with, including an organization for women in film and the Texas Film Commission, which will even post workshops and local Dallas casting calls.
Again, certain aspects of life as a working actor in Dallas are hyper-specific, while others are broad as can be. When it comes to the most challenging parts of life as an actor in Dallas, Vildasol says, "It's getting started and finding local representation as a new actor." Sound familiar?
The Texas native adds, "There can be a super-saturation of people wanting to enter agencies. And every agency only has so much real estate within its roster." So, what's the early-career Dallas actor without an agent to do? For starters, consider the long-haul.
It's not a six-year career. "It's a 60-year career," Vildasol says. "You have to stick with it and network here because I've found, in Dallas especially, people really want to see that the actors who they're working with are engaged within the community. That means: being involved in a particular acting studio, having done local projects here on the ground."
One thing every Dallas actor needs…
Along with a thick skin and seemingly supernatural ability to keep going, there is one other thing every actor in Dallas needs. And according to Vildasol, it's basically non-negotiable.
"You're gonna need a car here in Dallas," he says. "It is a city that is hustle and bustle and it is a city that was made for roads and cars."
Unless you want to waste half your day getting to a single audition in Dallas and then run late to your next one, it's likely wise to heed the advice of a Dallas expert. Next stop, the DMV!
One last thought on Dallas…
Despite its ups and downs, Vildasol loves his life as a working Dallas actor — and even more so when keeping in mind one final piece of advice he wants all actors across the region to keep in mind: Just because you work in Dallas, doesn't mean you can't also work elsewhere, too!
Vildasol has watched a number of his more experienced peers become what he refers to as "commuting actors."
"It's navigating: How much can you utilize what Dallas has to offer and, at the same time, understanding that if you want it, you can go from working within this specific region and expand into other markets."
Whatever your path, in Dallas or outside of it, Vildasol says one thing remains most important for actors: "Be grateful for what's in front of you, and recognize every opportunity is a chance to learn or grow or try something new."
Ready to launch your career? Casting Networks has the latest Dallas auditions and casting calls so you can get started today.
Some facts about the Dallas film industry from DallasCreates.org:
The weather is great! On average, there are more than 234 sunny days per year in Dallas, which helps to keep productions on schedule.
Dallas is the 5th most diverse city in America as scored on dimensions that include cultural diversity, religious affiliation, languages spoken, and LGBTQ population, along with other socioeconomic factors.
The city often has two or three television series and multiple independent films in production at any given time, crewed almost entirely by local talent.
Dallas has a SAG-AFTRA office with approximately 1,000 members and several affiliated talent agencies.
Dallas Cost of Living Statistics for Actors:
| | | | |
| --- | --- | --- | --- |
| Dallas versus… | National Average | Los Angeles | New York City |
| Cost of Living | -2.7% | -70.6% | -60.3% |
| Average Rent | +18.3% | -42.7% | -64.8% |
| Gas Prices | -14.12% | -43.58% | -14.36% |
Sources: Bestplaces.net, Salary.com, Rentcafe, AAA
Related articles:
How to Become an Actor in New York
How to Become an Actor in Chicago
How To Become an Actor in Houston
---
---