Are you an expert at keeping it weird? Are you already an actor in Austin, or are you considering moving there for its rich creative scene or stand-up comedy scene? Austin is a film mecca—home to movies, commercials, theater, and the Austin Film Festival, which has been changing artists' career trajectories for years. It is the past filming location of Friday Night Lights, Revolution and the new Apple + miniseries The Last Thing He Told Me, produced by Reese Witherspoon and Jennifer Garner. If you're ready to become an actor in Austin, the capital of Texas, we have some thoughts from a local actor immersed in the scene.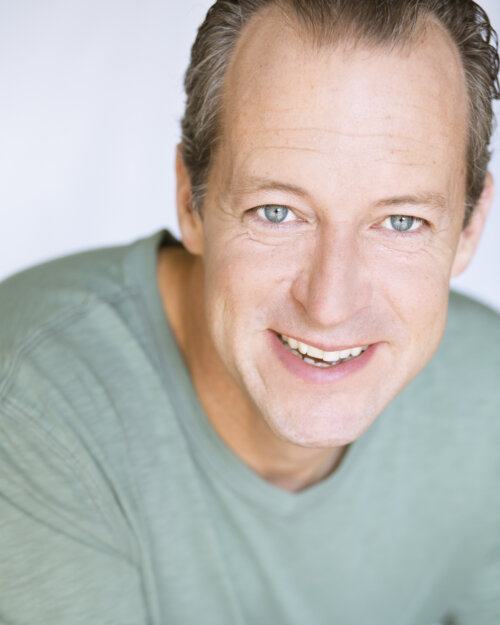 Photo by Lexi Murzea Photography, courtesy of Joe Bunner.
Joe Bunner came to acting later in life and has been at it for the last ten years. He began as an extra on the hit show Friday Night Lights, and working on the show playing a cop made him fall in love with filmmaking. He joined an acting class with the attitude that "it's either gonna go great, or I'm gonna fall flat on my face and never have to see these lovely people again," and the rest, as he says, "is history." He has grown his résumé from student films to features and has amassed 34 credits on IMDB, including roles in Bull Shark and Princess Cut: 2. Bunner sat down with Casting Networks to take us on a virtual tour and give some tips on how to become an actor in Austin.
Build relationships to become an actor in Austin.
Austin is the 11th largest city in the country and has a vibrant theater, film, and commercial scene. To succeed in Austin, Bunner stresses the importance of building relationships in the acting industry. We asked him where to start.
"The Central Texas actors group is a little Facebook community," he said, where he had success finding work before he got his agent. Groups like this are also a great place to connect with other actors.
As he built relationships, it was important for him to point out that an actor can begin at any age in Austin.
"I didn't do any acting before the age of 44, so you know it's never too late. Actors come in all shapes and sizes, ages and experience levels." Further, Bunner shared, "Austin feels like a very small town with a tightly connected actor community."
Once you break into that community by reaching out and connecting with your fellow actors, which you can do on Facebook, Instagram, and by working in student films, you will begin to build those vital relationships that will help you become a successful actor in Austin.
Find an acting teacher.
In his journey of becoming an actor, vital for Bunner was to find a teacher—another tool for becoming an actor in Austin.
"Plugging into a class sooner rather than later is a key, like a crucial first step," he shared. "I mean, and it sort of goes without saying, I guess, but we all need to understand the basics of the acting process."
Austin is home to lauded acting schools such as the Austin School of Film, and Bunner stresses the importance of getting into class and finding a teacher that melds with your style.
"You're going to find teachers that have, you know, a variety of different sorts of teaching styles or methodologies, and I do think it's helpful to experience some of those until you find one that really resonates with you," he shared. "You'll know that in terms of how it makes you feel and if you're booking stuff."
When you find that perfect match and as you work on your craft, whether you have an agent or not, Bunner points out that in Austin, a city bustling with film projects, you have to be mindful of your reputation.
Be mindful of your reputation.
Like all businesses, acting is one that works on referrals and reputation. When it comes down to it, one of the actor's main roles is to be a time-saver. Arrive on set, know your role, and become part of the machine. Every minute equals money in this billion-dollar industry. A great reputation can get an actor hired.
"I can tell you specifically that I have had referrals that morphed into roles in feature films, on stage in professional theater, and commercials," shared Bunner.
Professionalism in acting means showing up on time and bringing your positive attitude and willingness to be malleable.
"I think it is critical to be that actor that shows up prepared, brings energy, is professional on set, and that drives the referral base."
Bunner's main advice for actors starting has much to do with preparation and reputation. He said, "I think it is so important, particularly for actors just starting out."
According to Bunner, cultivating relationships, finding an acting teacher that fits, and building a great reputation will take you far as an actor in Austin.
That's a wrap on Austin.
In a diverse city like Austin, it's hard to pick one thing that makes it stand out. We asked Bunner for some recommendations for food and fun.
For actors who love fitness, there are hiking trails in Barton Springs, a natural spring in the heart of downtown Austin, and Zilker Park, considered "Austin's most-loved park."
Besides Austin's famous BBQ and Mexican food, Joe recommends trying one of the many offerings of breakfast tacos in Austin.
"If you're in Austin, breakfast tacos are a real thing. It is my absolute belief that with a coffee and a breakfast taco, you can straight up conquer the world."
Check out these Austin casting calls.
Austin Film Resources for Actors and Creatives
Austin is the home of the nine-day SXSW film and tv festival. In 2022, the festival opened with the world premiere of Everything Everywhere All at Once and closed with the season three premiere of Atlanta.
The Austin Film Festival's script competition is among the most respected in the industry.
The Austin Film Society is a centralized hub for all resources regarding Austin and its film incentives.
Austin Cost of Living Statistics for Actors
| | | | |
| --- | --- | --- | --- |
| Austin versus… | National Average | Los Angeles | New York City |
| Cost of Living | +2.3% | -26.6% | -23.3% |
| Average Rent | +20.4% | -21.9% | -29.0% |
| Gas Prices | -9.7% | -30.6% | -12.9% |

Sources: bestplaces.net, salary.com, Zillow, AAA, Rent.com
Related articles:
How To Become an Actor in Houston
How to Become an Actor in Dallas
How to Become an Actor in Vancouver
---
---