Finding representation as a working actor can be challenging. With Talent Scout®, Casting Networks has made it more accessible for our network of verified agents and managers to discover your personal profile.
Talent Scout helps talent agents and managers connect with Premium members that have opted in to the feature. By opting in, you'll boost your visibility among reputable agents and managers who are looking to connect with talent seeking representation.
How do I opt in?
Opting in to Talent Scout takes less than a minute! Log in to your account, click on your name and photo in the top right-hand corner, and then select "Account Settings," "Profile Settings," "Personal Profile" and finally, click on "Yes" under "Visibility."
From there, you'll be able to fill out what type of representation you're looking for, ranging from a voiceover agent to commercial, to manager representation.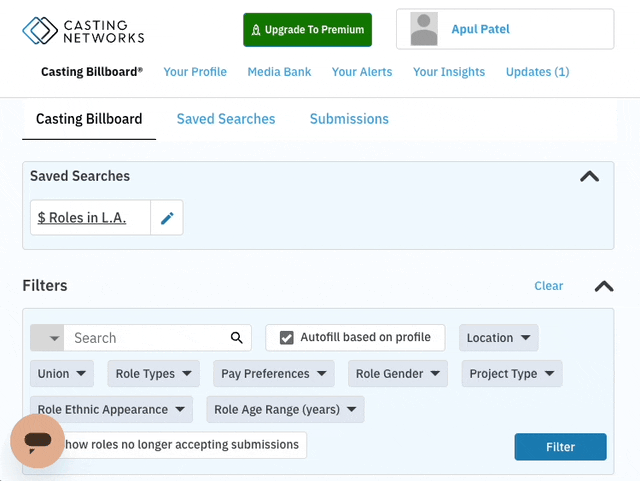 You can even add a note about yourself to highlight relevant experience to talent representatives.
If you're a Premium member seeking representation, opting in to Talent Scout will boost your visibility so agents and managers can contact you.
Seeking representation is a great way to elevate your career and expand your network. With Talent Scout, we've made it easier for representatives to find you, no matter where you are as a performer!
Now that you know all about Talent Scout, it's time to get repped. Log in to Casting Networks and opt in to Talent Scout now!
You may also like:
---
---