Ron Nery Jr. is an actor, singer and dancer who is always busy. He not only booked five jobs during COVID but he also entertains kids through his music persona "Ronnie Boy Kids" on his hit YouTube channel. This performer, who has been a Casting Networks member since becoming an actor, has risen from doing non-union commercials to being a regularly working SAG-AFTA actor.
How did you get into acting?
It's something that I've always wanted to do ever since I was a little kid, but Asian parents are very practical. Parents who are immigrants look at life very differently. I'm Filipino, and they came here from a third-world country, and so coming here for them was pretty much about surviving. When you say, hey, I wanna sing or dance or act, it's like, what? Why don't you become a manager at a restaurant or work at a hospital? But I never was wired that way from childhood.
What did you do?
I kind of followed a blueprint for survival myself. After high school, I went to UC Riverside, and I majored in business administration. When I was in college, I danced with a hip-hop dance group called 909 Hip Hop Dance, and we used to compete against a lot of the crews who ended up going on America's Best Dance Crew and winning those competitions. I had friends after college who did pursue dance and theater, and I watched their plays, and it would kind of gnaw on me a little bit how I never did anything with my talents. So, one day while I was at work, I just decided to try and book a few commercials. I remember applying to at least 100 different agencies, and two or three actually responded to me, so I finally got my foot in the door.
How long have you been a Casting Networks member?
Oh gosh, since the jump! I've been subscribing to Casting Networks for eight or nine years now. I've had a lot of commercial success with the platform. Before I joined the union, I booked a Living Spaces commercial, and then when I joined SAG-AFTRA, I was in a Disney commercial where I was playing a young father. I currently have a pharmaceutical commercial running for Cabanuva.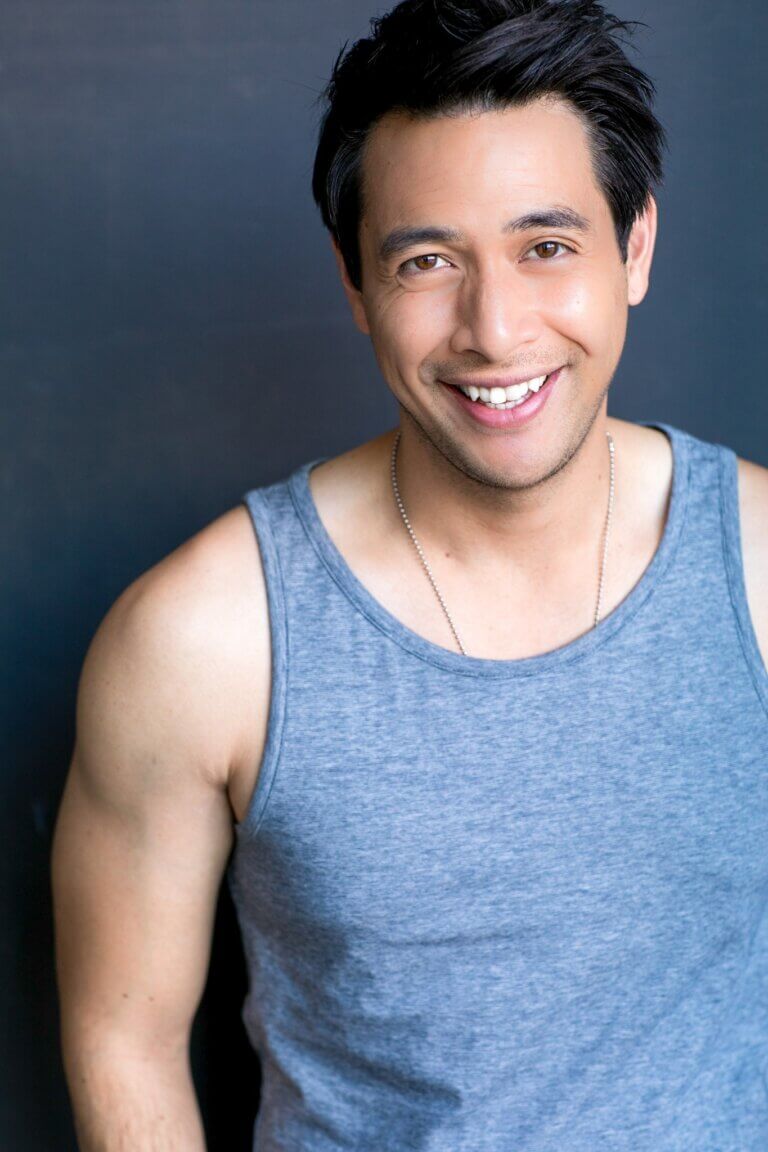 Photo by Joanna Degeneres, courtesy of Ron Nery Jr.
You booked five jobs during COVID. That's amazing.
The thing is, I got really, really good at self tapes. I was running a self tape business outside of my apartment prior to COVID, so it was picking up. A few series regulars would roll through, and they knew me, and they just trusted my reading ability, so it was great, and then COVID happened and just bye-bye business. But during COVID, casting directors were down to see more actors than they normally could see because they no longer had to book sessions and buildings. So instead of seeing 50 people, they could see 200. I just needed the opportunity. So, what happened was in 2020, I went on a tear. I booked five TV shows. Three of them happened within three weeks. I booked a national commercial, and I was on avail for three others, as well as a movie called The Gray Man. I was pinned for that opposite Chris Evans.
How was the on-set experience during COVID?
I've been on sets before, and it was interesting having to take so many COVID tests. On Good Girls, I think I maybe took two prior to filming, and then I had to take one on the set right when I got to work. We filmed in a parking lot at Universal Studios, but it was great getting to sit in my own trailer. That was my first real trailer. Then I booked General Hospital and Bel Air, and Puppy Place, which is an Apple television show. Just another great experience.
How was it working on General Hospital? I hear soaps shoot quickly.
I was prepared for it because all my friends who have done daytime stuff told me it moves really, really fast. You wait in your room, and then when you get on set, they are ready. We just blocked it really quick, and then after that, you have one, maybe two takes at most. I watched the scene before me, there was so much dialogue, and I'm like, "Dang, they're all off-book." So, I made sure like always, I knew my sides forward and backward.
That's all so exciting. What are you up to now?
Other than acting and auditioning I'm doing voiceover stuff. I booked an audiobook that I voiced late last year. I released an album for kids under "Ronnie Boy Kids." I do original music videos because as I said earlier, I was a professional dancer in college. So, I film all of my stuff and edit all my stuff. I do it all myself aside from the music that I work with my producers on.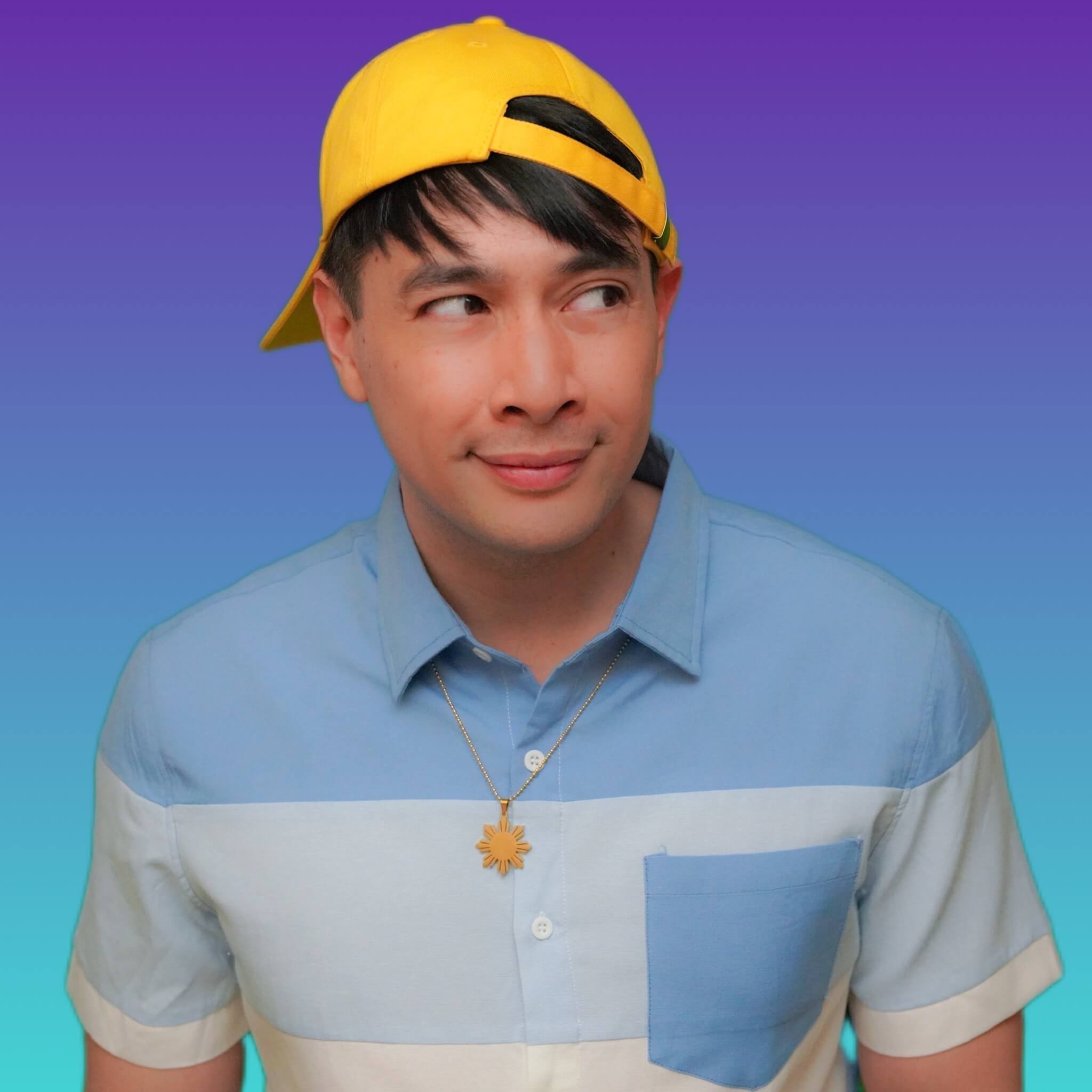 Photo courtesy of Ron Nery Jr.
Do you have any advice for your fellow performers on Casting Networks?
I would say if it's someone who doesn't have representation, I definitely would self-submit as soon as all their materials are ready. Meaning great headshots and submitting on Casting Networks for short films and student films to gather material for your reel to upload to the media section. I always encourage friends who inquire about acting to get really good at acting first. If someone is submitting to an agent, try getting a friend to take some decent pictures and send them out because when they sign with an agent and they don't like your headshot, they're going to make you redo them. Then you'll have to shell out another 600-700 bucks right there. I would wait until you're ready to really go full force with it because you always want to make a good impression.
Casting directors use Casting Networks every day to discover talent like you. Join today to get one step closer to your next role.
Did you book a role through Casting Networks? Tell us about it for a chance to be featured in an upcoming article.
—
This interview has been edited and condensed.
You may also like:
---
---