John Adewumi is a model and an actor. He took advantage of the modeling, commercial and print options on Casting Networks and applied to be a model in a campaign for Lee Jeans. He booked the job, and this catapulted him into finding a manager. Through his continued success with Casting Networks, Adewumi has built a steady portfolio and is now making the leap from modeling to acting.
You've had some pretty big commercial success with your Lee Jeans campaign. Can you take us through the casting process?
I've been on Casting Networks for about five years. I saw the casting notice, submitted one photo, and they reached out to me. The client wanted to see me for a "go see," where you go to the client, and they see you in person, and they decide whether they want to book you or not. So, I went to the "go see," and after that, I didn't hear anything for about a week. I was like, darn, I probably didn't get that job. Then on a Sunday, that's when they confirmed.
I guess casting can happen any day of the week!
Right! I was surprised because normally, businesses don't open on Sundays. So, they called me and told me I had booked it, and I didn't have representation at the time, so I was super excited.
That's so cool. What was it like on set?
That day was great. We worked with photographer Jamel Shabazz who is a really, really good photographer. The models and the crew were fun, and the food was good. The only problem was that it did rain that day, but we definitely made it work.
Did you end up seeing the pictures?
I saw them online, but funny enough, the campaign was mainly going to be based in the UK. So, they shot it in New York City, but it wouldn't be here. I couldn't get out to see it, but you know, people took pictures, and they showed me. I'm like, oh snap, that's crazy, that's awesome.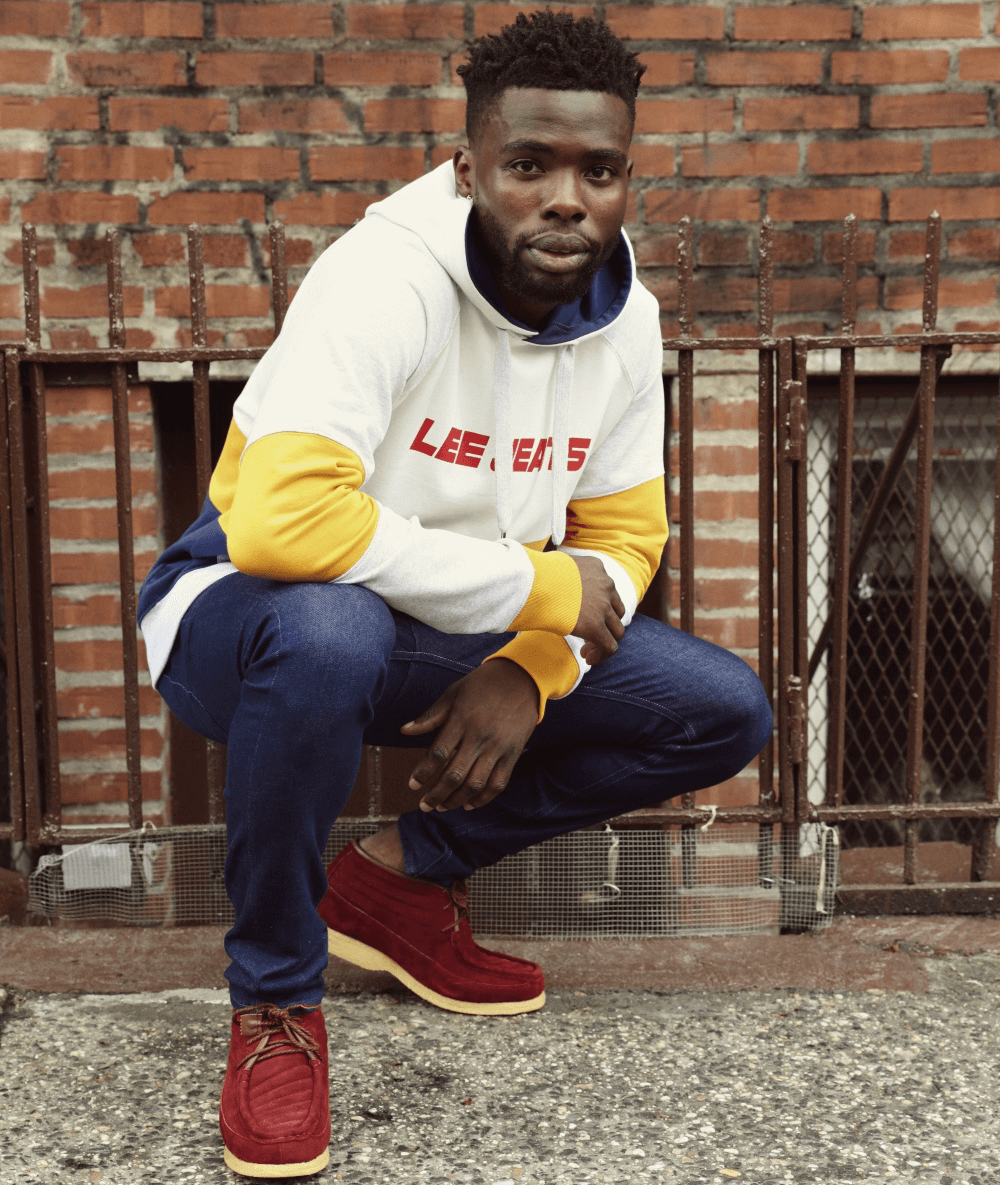 Photo by Jamel Shabazz, courtesy of John Adewumi.
What's coming up next for you?
First, I want to reiterate that because of submitting to that casting notice on Casting Networks and booking that Lee Jeans commercial, I was approached by State Management, one of the top agencies in NYC, expressing their interest in representing me. This would not have been possible without the exposure and opportunities provided by Casting Networks. Their platform helped me reach my dream of working with one of the top modeling agencies in the world. Now I have some work coming out for Budweiser and HelloFresh.
That's really cool.
I have a lot of good things coming for acting too. I had an audition for All American on the CW, and it was pretty cool. Ever since I got to audition for that show and I saw how big it got, it kind of motivated me to take acting seriously. So, what I'm going to do now is take some classes and try to find a theatrical agent so they can help me submit for more jobs, and of course, I can submit for acting jobs on Casting Networks, too.
Where do you see yourself five years from now?
I won't lie to you. I want to be a superhero. I want to be in a Marvel film or something like that. I see myself doing big films, big TV shows, and movies definitely.
Is there any advice you'd give to your fellow Casting Networks members?
I would say to be patient, because you're not going to get every single role you apply for, and you should never be discouraged by that. You know, what's meant for you is not going to pass by you. What's meant for you will come to you, so just have patience. After Lee Jeans, I wasn't booking much, but then fast-forward to two years later, I got signed.
How did they find you via Casting Networks?
My profile was set to the feature where agents can see your profile, and they reached out to me. This was during COVID, too. But you know, I got discovered on Casting Networks, so that was amazing.
That's so cool.
Yeah. It's important to fill out all your information when setting up your profile so people can find you. You always want to make sure your photos are updated, and you want to have good-quality photos. I emphasize that you need quality photos to get inside the door. You also want to put down your skills. I play drums and the piano, and I'm an athlete, so I put down track and field, basketball, and football. So, if there are any jobs for those special skills, I can easily submit for them. Fill everything out completely because you never know what job will get sent to you.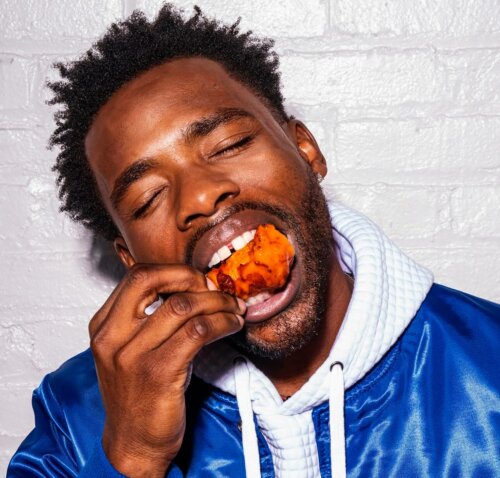 Photo by Andrew Lipovsky, courtesy of John Adewumi.
Is there anything else that you would like to share?
I definitely want to share, you know, never give up. When I got signed, that was at a point in my life where I kind of thought it wasn't working out. I submitted to so many agencies, and I was just exhausted because nothing was clicking. Now I tell every model and actor to sign up for Casting Networks. It is the best subscription I've ever had in my life, you know. I want to say don't give up. Just keep going. I believe in that.
Casting directors use Casting Networks every day to discover talent like you. Join today to get one step closer to your next role.
Did you book a role through Casting Networks? Tell us about it for a chance to be featured in an upcoming article.
—
This interview has been edited and condensed.
You may also like:
---
---