The Rants and Raves Podcast launched in February 2019 and has consistently dropped new episodes on Tuesdays until June of this year. During that time, it has accumulated a five-star rating on iTunes and more than 64,000 downloads on PodBean. With its motto, "Out with the bad and in with the good!" the podcast aims to spread the message that it's OK to keep it real about life's frustrations while staying focused on the good things.
Both the show's hosts are also actors. Dana Powell, known for Modern Family and The Good Place, and Jessica Young, known for New Girl and For the People, make up the dynamic duo. Powell and Young sat down with Casting Networks to share what a day in the life of a podcaster looks like and how it intersects with acting. 
How does an average day go when you're preparing for an episode?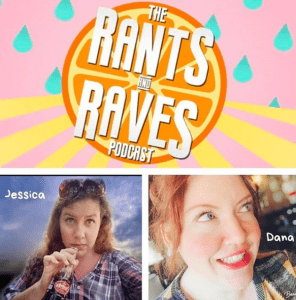 Young: We share with each other ideas for the rants and the raves beforehand, and we always ask for ideas from our audience as well. Topics end up being a mix of either something one of us has pulled or something a listener has written in to us. Then Dana and I go back and forth with our ideas for the week as we groom and narrow down what we want to use for that week's episode. Each episode has a rant as well as a rave, which can be a good news type of story. Usually, it's something you might not have already seen on the national news. And our corner segments are meant to be really fun or weird asides. But they, too, can include some cool things that you may not have heard otherwise. We really try to highlight things that are not having a ton of exposure. We want people to know about ladies in a small town that sit around and make yarn wigs for children with cancer. Things like that. 
Powell: We do like highlighting smaller charity organizations and stories, but sometimes, we cannot not talk about the big ones. Usually, they're the funny ones, too, like the lady who had the meth hairbow. But yes, as two women who aren't under the umbrella of a network and are doing it on our own, we don't have a ton of exposure. So we want to highlight people who are in our same boat and not just major organizations that are getting a lot of attention. We've built this community where we're all building each other up together. 
What do you do on the days when you record?

Powell: I feel like I literally kidnap Jessica for a day. She comes over, we go out on my back porch to finalize our outline, and then we have what I call our "pre-show green room dump." During that time, we either laugh hysterically or cry our eyes out. It's a time of connection and a warmup for us. Then we set up the equipment and record. Once we finish the episode, we take a break to do another round of giggling or crying or whatever comes out as we talk about it. And then we'll record a second episode if we have time. We try to do two because we want to keep as ahead of the game as we can. If we don't, we may have to record last minute, and I'll be up until 3 a.m. editing so that we can release it in time.
Young: I take my hat off to Dana because she is our editor, and we do release every single week on Tuesday. Knock on wood. I mean, I am amazed we're able to do it because life happens. We have still managed to get it out every Tuesday through all the craziness of being actors. And Dana is a mother. We both have different things going on with our families. But we've committed to it, and we've made it happen. For me, it's a release and a joy. It's something that I look forward to. I keep telling Dana that she's been my free therapist for the last year.
What happens on days when you're editing and releasing episodes?
Powell: We divvy up the tasks. I do the editing, and Jessica does a lot with responding to listeners and posting on social media. There's a lot of work behind the scenes with releasing episodes, like trying to grow through social media. For editing, I use Adobe Audition, and I've gotten to a point where I know our voices and cadences so well that it makes anticipating edits easy. And I feel like I really have control of the tempo of our show. We're a positive, laughing sort of show, and so I edit it that way. I know that really high-quality podcasts and audio dramas often use a lot of sound effects and background music. I don't do that. We keep it very raw and real. But I think that because I'm such a perfectionist and we use nice equipment, our sound quality is pretty good.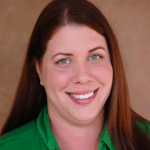 Young: There are days when we get multiple messages from listeners, and we always try to reply. At the very least, we want to acknowledge that we received their message. Some people have been very open in sharing what they're going through, like a rough time with their marriage. There's a woman in England who has cancer and wrote us to say, "You get me through my chemo treatments." I read that to Dana, and we were both crying. We also give shout-outs to some of our listeners, such as, "We're thinking of you every day. We hope you're OK." It's not us being fake or phony—we truly mean it. 
Do your acting skills play into your roles as podcasters or vice versa?
Young: We're both improvisers, and we met through that. Improv has absolutely made me a better actor. And I think being improvisers who still do it regularly keeps us fresh for recording episodes. We just roll. Sometimes it sticks, and sometimes it doesn't—that's no different than doing a live improv show. You just gotta keep rolling with it and support what the other one is doing.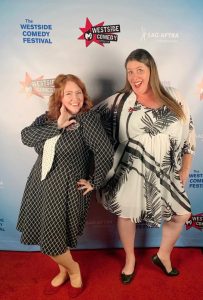 Powell: All those skills that we've learned as actors and improvisers have fed into allowing us to be really open and show our personalities when we're recording. And as actors, we never know how long we're going to go before our next audition. Sometimes, we're lucky and have three in one day. But then another time, it'll be four weeks before we have another audition. And I truly believe that doing this podcast with Jessica, listening and responding to her in the moment, keeps me from being rusty when I go into an audition room. 
You may be a novice who's interested in hosting your own podcast, or perhaps you've been in the game for a while. But regardless of experience, everyone can be inspired by the potential for a fan base as loyal as that of The Rants and Raves Podcast. "We feel like we know these people," Powell shares. "They say to us, 'Please don't stop what you're doing. I love this. I need this.'" Powell describes their listeners as ride-or-die. Young agrees, remarking, "We are very lucky." 
— This interview was conducted in 2019.
Looking to get your big break? Sign up or login to Casting Networks and land your next acting role today!
Related articles:
A Day in the Life of a Script Coordinator
A Day in the Life of a First AC
A Day in the Life of a Sketch / Improv Comedian
---
---