We recently updated the dashboard experience to display your Projects List page, streamlining additional features to help you manage, prioritize, sort and quickly search for your projects. In addition to project names, creation dates and last modified dates, you can also view, sort and group your projects by project type, status and series—a newly introduced feature!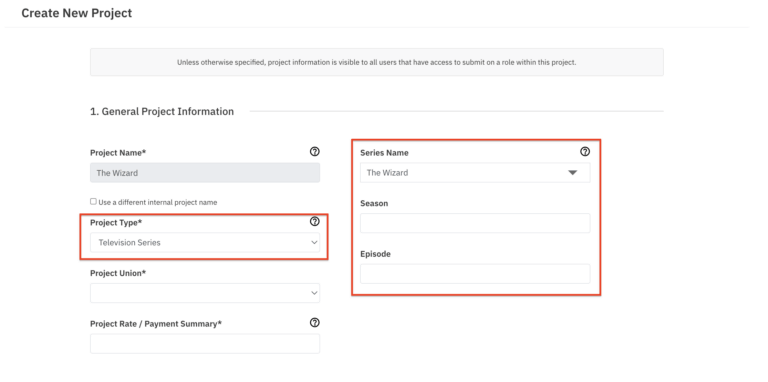 To get a better view of your dashboard with all your episodes and seasons, the television series project type will organize all the series, seasons and episodes you are working on (think of it as saving multiple files in a folder). Upon selecting the "Series Column" box, you'll be able to view your series and rearrange and group them as you see fit.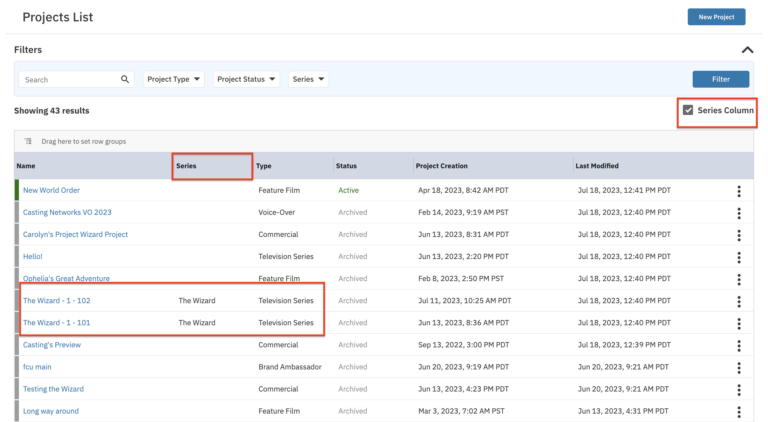 Another option to consider is that if you currently do not have any television series lined up, you can use this feature for other types of projects that you want to organize. Let's say your client, a national ice cream company, has several commercial spots for their "Summer Fundaes" campaign. By creating this project as a television series, you'll be grouping all your spots in one place.
Group Your Projects by Type, Status and Series
Focus on your main projects and keep all other projects hidden by grouping them by status, type and series. Suppose you only want to focus on casting your music videos or your series. By dragging and dropping your projects into the area above the columns, all other projects are hidden until you want to view them again.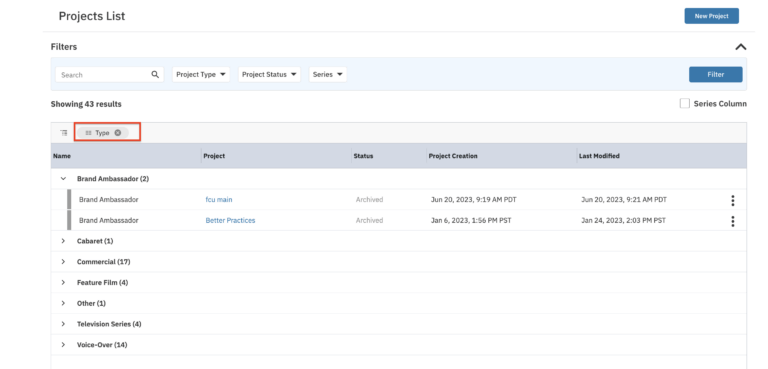 You can even customize the way you want to view your work by rearranging the order of these columns. Feel free to drag and drop each column until you find a combination that works for you. When you click into the column, all projects will be sorted according to the column's name.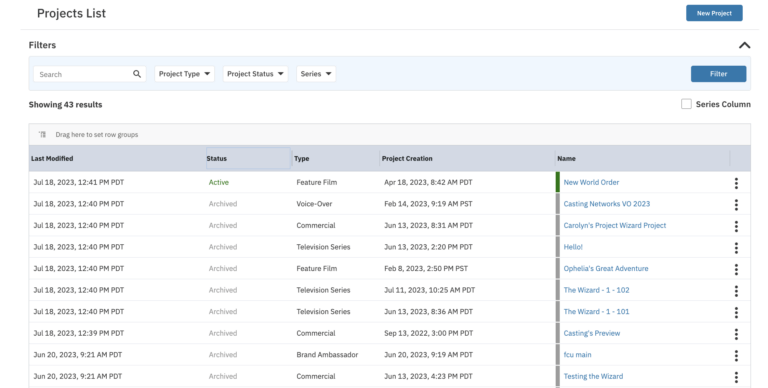 Filter Out Archived Projects
Keeping track of which projects are completed and which are in the works has never been easier. By checking the "Archived" option in the "Project Status" drop-down and clicking the blue "Filter" box, you can now distinguish between archived and current projects. It's just another method to keep organized and prioritize your projects (just clear your filters to return to the default settings).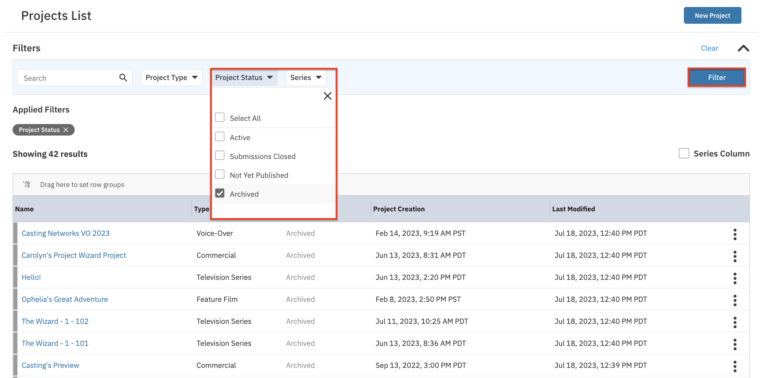 Want to learn more about how to incorporate these features into your workflow? Take a look at our support articles on how to sort your Projects List page and how to set up a television series, or email us with any questions at support@castingnetworks.com.
Structure and organize your projects the way you choose. Log in to utilize your updated Projects Lists today!