Submit Talent
To Casting Calls
The future of casting is here. Seamlessly submit your clients for roles from the world's top casting directors. Your free account enables you to manage talent profiles, create and submit packages, and organize auditions so you can book your talent today.
01
Manage Talent Profiles
Help your clients book more roles by ensuring that their looks, skills and credits are up to date.
Get Started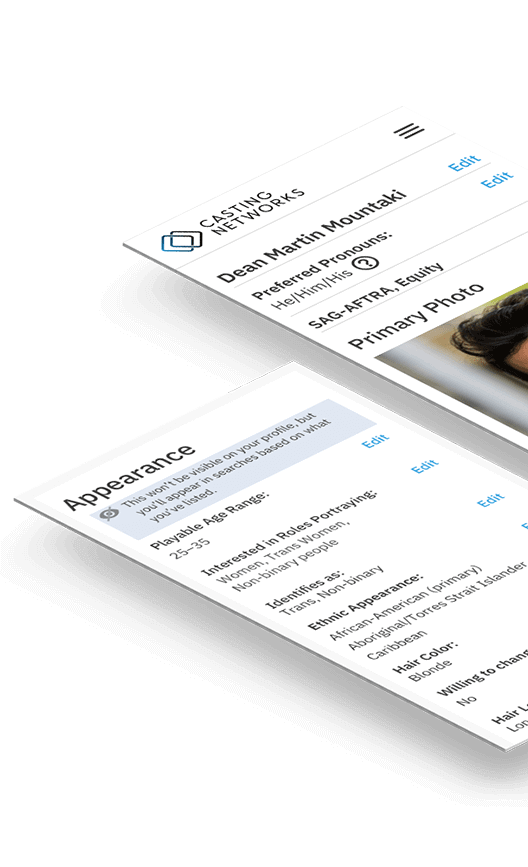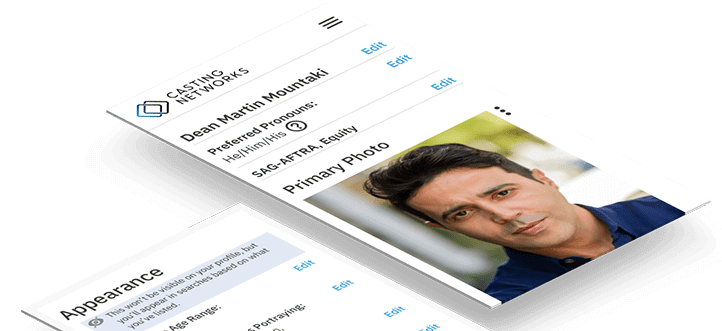 02
Submit Seamlessly
Receive real-time notifications for new roles and submit talent in seconds.
Get Started