If you've been using Casting Networks, you know it can take time to sift through your requests. Sometimes you'll see a collection of older requests that you've answered and others that you've yet to respond to in the same box. If you've looking for a way to better arrange your requests, we're here to let you know that we've heard you and we've implemented a simple fix. Here's how to archive your alerts to help make your experience with Casting Networks that much better.

How do I archive my alerts?
To archive your alerts, first click the "Your Alerts" tab in the top navigation bar as you normally would to view them. Your alerts page will then show you all of the requests you've ever received in one place. These requests include callbacks, auditions, media requests and questions. Any unread requests will have a blue dot next to them, so that you never miss a message!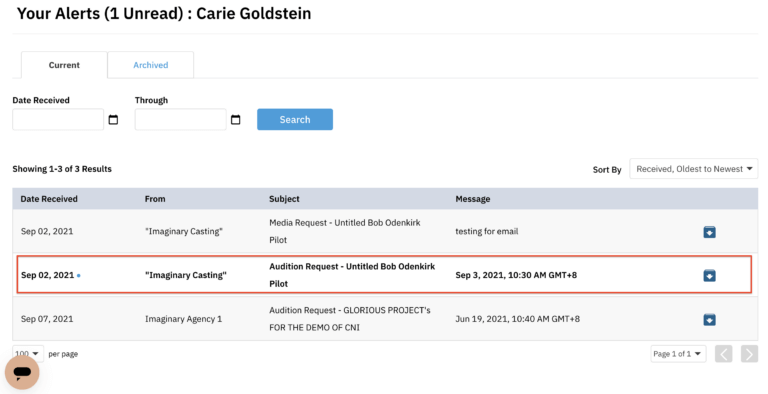 If you've only received a few requests here and there, it should be easy to find new ones – and easier to archive older alerts. However, if you've been on Casting Networks for awhile and have received many, you'll want to archive older, expired requests as soon as possible so you can get to newer requests quickly.
Once you're in, take a look at your current projects and head on over to the blue box with a down arrow inside next to a project that you'd like to archive. After that, click the "Archived" tab to view your archived projects.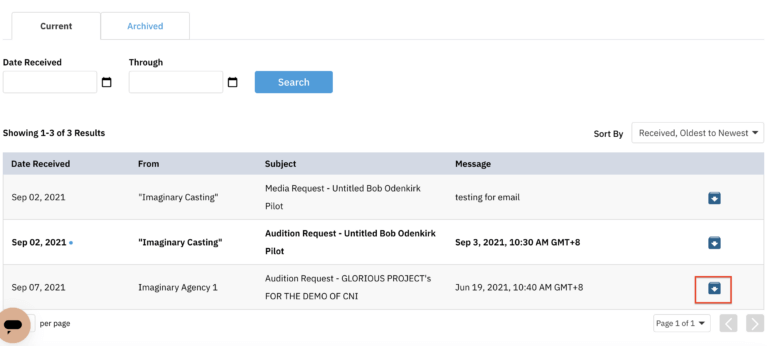 If you've accidentally archived a project, you can undo the action by clicking the blue box with the arrow pointing up in the "Archived" tab. It will then pop back into the "Current" tab.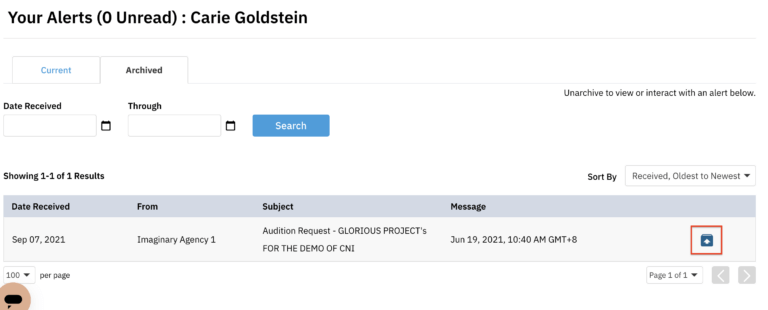 Along with archiving your alerts, you can also sort them by date or from oldest to newest and vice versa. You can do this in either tab.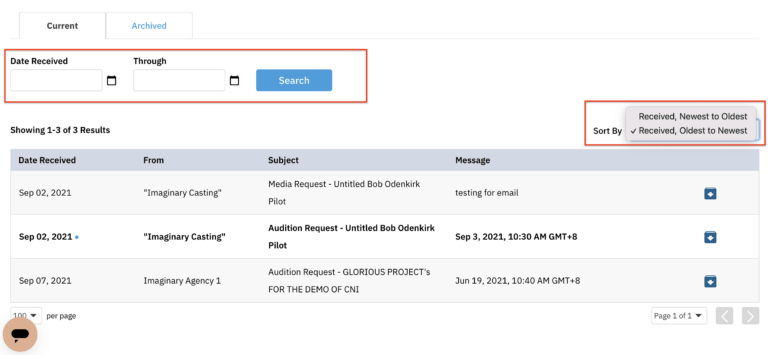 As you continue your acting journey, you now have another tool in your toolkit to help you find the requests you want to prioritize and archive those that are no longer relevant to you. Log into Casting Networks and check your talent alerts now!