Casting Networks members can now choose to "Pay the Apple Way" by adding Apple Pay® as a payment method to their Casting Networks account.
Adding Apple Pay to their "Wallet" is quick, convenient and takes about a minute or less to do!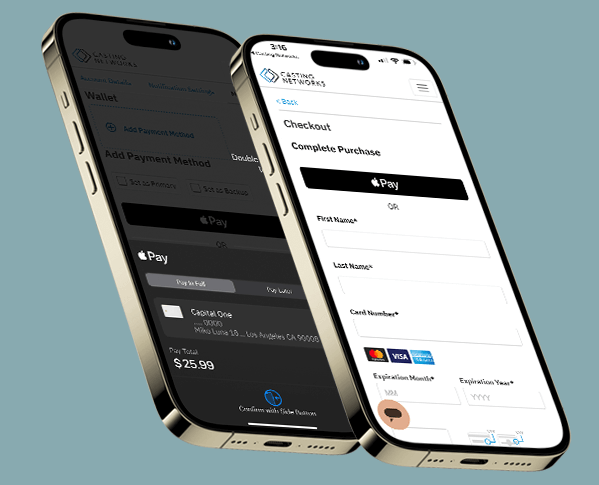 Once added, members can choose to set Apple Pay as a primary or backup payment method under the "Membership and Billing" section of their profile.
Adding Apple Pay provides our members with an easy, secure alternative to using a physical credit, debit or prepaid card. When used as a backup payment method, it's just one more way to ensure their account stays active on their terms.
For more information on using Apple Pay as a payment method for Casting Networks, please email our support team.
Spread the word! Let Casting Networks members on your roster know they can add Apple Pay today.
Currently operating on Safari, Firefox, Chrome, Brave on iOS (Mobile) and Safari on Mac (Desktop).