As you continue using Casting Networks to select the right talent for projects, there may be a few tips and hacks you're looking for to help organize the projects you're going to submit your actors for. You may already be filtering your projects to find the performers you want to send to the casting director, but did you know you can set up your default filters so that you don't have to set it up manually over and over? Presenting default filters.
What are default filters?
Our new default filters feature helps to organize your workflow so that you can set your default fields the way that you want to have your projects filtered by. When you choose these filters, you'll exclude projects that you don't normally want to view – for example, if you need to tackle pilots and you don't want to have to rummage through any commercials to get there. By clicking the "Filter Settings" button, you can check or uncheck the various boxes based on the preferences you'd like to view.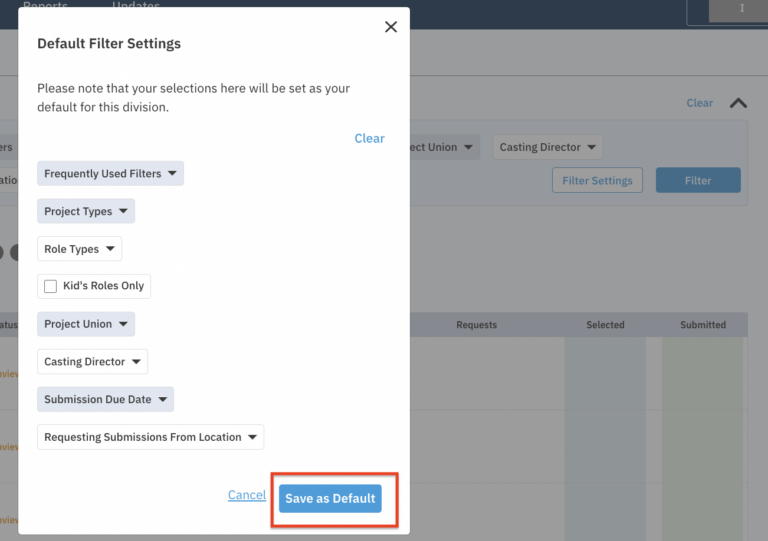 What are some ways I can use default filters?
Talent representatives can search by project types, such as film and episodic. The filters include a number of subcategories such as web series, television series, pilot and documentary that you can also check off to further narrow down your project selection.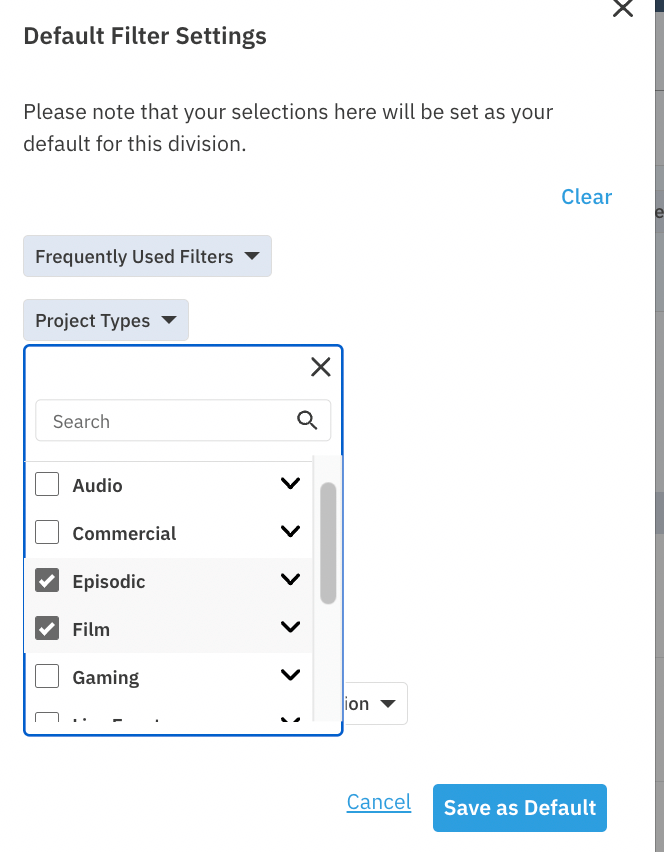 You can choose role types, union status, and much more.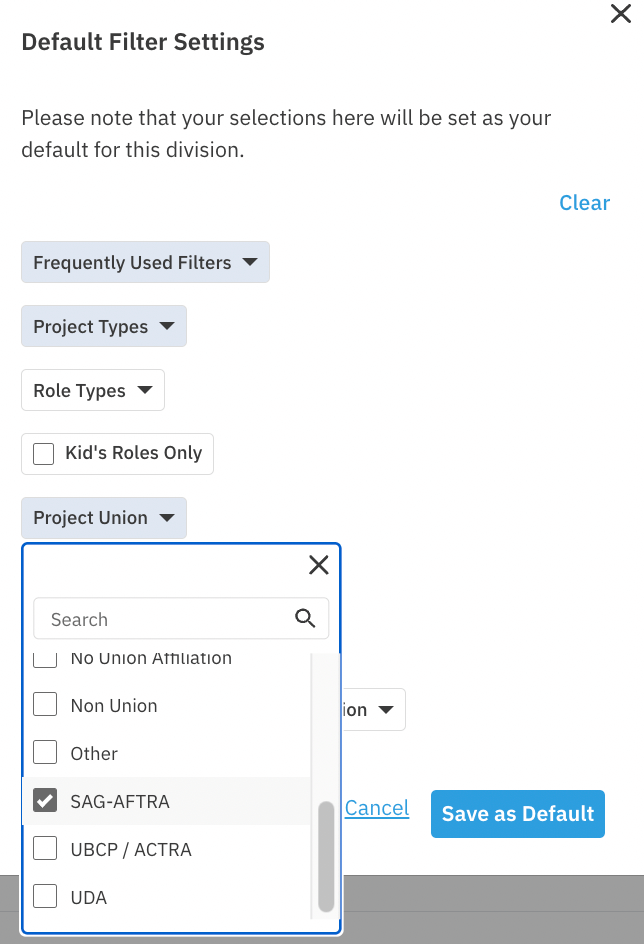 How do I make sure these filters stay as defaults?
Once you've decided what you want to view in your Projects List on Casting Networks, make sure you click the "Save as Default" button so that your changes are saved. As soon as you hit the "Save" button your project list will automatically update to show your default settings you just created.

What happens if I want to go back to the original default settings?
You can easily clear your default filters by clicking on the Filter setting button again and then in the upper right corner hit "Clear." Make sure to hit the "Save as Default" button and your project list will reset to show all projects again.
Now that you know another tip to streamline and organize your workload, it's time to put it into practice. Log into Casting Networks and set up your default filters now!