Like many Hollywood sequels, the second time you experience anything usually isn't as exciting. Same can be said for my second bout with COVID, which hit me recently in fairly mild fashion – with cold symptoms and the always fun, brain fog. To deal with it, I holed up in the penalty box known as my bedroom ready to consume massive quantities of fluids and content.
You may not remember but I wrote about my first stint with the 'Vid back in January, offering a prescription (of sorts) for how to deal with the down time. Now I have a new script to write – a new diet of TV and film that could go down smooth if you happen to go down hard.
Luckily, it's been a great month in the new release category. But I also found a nugget of binge-worthy comedy gold in the old. It'll all help you push through whatever fall ailments have befallen you. Be it Covid, a cold, flu, RSV, a UTI, whatever. It feels like everyone is suffering from something right now, so in the name of keeping people stuck at home entertained, I submit the below for your content consumption consideration. After all, choosing the best of what's out there to fill your time is a lot like casting: you want to pick the best standouts for the role.
You just hope you get it right.
Misery loves company – and laughter. Enter Neal Brennan.
When you're sick, your head's not right – it sometimes helps to turn to someone who's head is as screwed up as yours, if not more. And I mean that as the greatest compliment possible.
Falling somewhere between a stand-up special and a sit-down TED talk, Neal Brennan: Blocks was released on Netflix November 8th and it's an ingenious standup "traumedy show" (his words, not mine). As he once did with Neal Brennan: 3 Mics back in 2017, the former co-creator of Chappelle's Show puts his talent and mental health struggles on display once again. It's funny – and brutally honest – as Brennan gets into the brutal brain treatments he's endured over the years to minimize his depression, that may or may not have worked: "I was thinking, man, how do you turn self-help into self-harm?" It's all bookended by wildly entertaining stories, including one about how Chris Rock embarrassed him once at a Ted Sarandos party filled with his comedy heroes: "I just thought, man, I hope one day Chris gets humiliated in front of all his peers."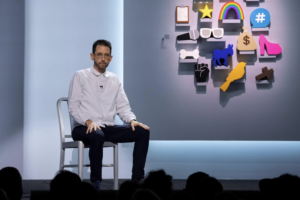 An update to a Christmas classic – just what the doctor ordered.
I'm not exactly sure when Christmas movies started coming out before Thanksgiving – but in the case of A Christmas Story Christmas on HBO Max, I was quite happy this one did.
It's been almost four decades since A Christmas Story (1983) made its film debut before becoming America's unofficial official Christmas movie to be played on repeat every Christmas Eve and Christmas Day on TNT, TBS and probably others.
Lucky for fans of this classic, the sequel is a worthy endeavor – having premiered November 18th with Ralph Parker, now a married adult with two kids his own visiting his old hometown, trying to piece together the perfect Christmas for his kids, like his late pop would have. Peter Billingsley ably reprises his role as Ralphie – the Red Ryder B-B gun seeking, Ovaltine drinking, leg lamp loathing kid with a vivid imagination. Like the original, the film has fun inner voice narration and a fantasy sequence or two that will make you a smile. And heartstrings are pulled – thanks to comedy vet Julie Hagerty (who steps in as Ralphie's mother) and Ralphie's little girl, (Julianna Layne). Even town bully Scut Farkus (Zack Ward), who is now a local cop, shows up.
It may take a second to ease back into this world, but I happily did – drinking it all in like a cup of echinacea-infused tea.
A hilarious relationship 'Catastrophe' to keep the spirits high.
Quarantimes is a lonely existence – so it's easy to go into a dark place when you're under Covid's spell. That's why a pitch-black dark comedy series about a couple of 40-somethings who morph a one-week fling into an unlikely marriage with kids was maybe my finest find all week.
Enter the sweet, raunchy and painfully real Amazon Prime series Catastrophe (2015-2019). I found it after reading a great article by a former colleague about Rob Delaney and his new book in The New York Times. The crazy thing is I didn't know who Delaney was – but went to go find him after being taken in by his gut-wrenching honesty in this interview about a tough topic.
I'm not sure I've ever loved a show more that I'd never heard about. How did I miss this series? Co-created and starred in by Delaney and the ever- talented Sharon Horgan, Catastrophe is a wildly entertaining, ever-bingeable show filled with humor and heartbreak about an American ad exec (Delaney) who gets an Irish woman pregnant (Horgan) on a business trip in London. They end up getting married, having a couple of kids, and an incredible number of fights and makeup sex as they figure this whole life thing out. Great series. I downed all four six-episode seasons like vitamin C immunity shots while experiencing severe late-to-the-party syndrome.
My only regret now is that the show wasn't renewed for a fifth season – three years ago.
Toss in a 'Smile' or two for good measure. Well, maybe not…
When you're feeling down and out of it, it makes sense to see a movie that is filled with smiles. That is, unless you brush up against Smile, this fall's hugely popular horror hit that just got released on streamer Paramount+ after enduring a wildly successful theatrical run. I took in this film in between unplanned naps one day mid-Covid. It did one thing for sure: keep me awake.
It stars Sosie Bacon as clinical psychologist Dr. Rose Cotter, who starts experiencing frightening occurrences she can't explain after a patient commits suicide during a psych evaluation. There's nothing better than watching someone who has it worse when you're not feeling tiptop – and in this film, many people do. On that front, Smile is a well-crafted film with many-a-jump scare. Scary good if you like horror, but if you don't, it could haunt your NyQuil fever dreams forever.
And, finally, a 'Spirited' dose of Ryan Reynolds and Will Ferrell.
They say laughter is the best medicine so when you're stuck in a foggy pit of poor me, nothing lifts the spirits like a big holiday spectacle with two of comedy's top funnymen. In Spirited (released on Apple TV+ November 18th), it seems fitting that Ryan Reynolds and Will Ferrell do their first musicals together. I'm not counting Reynolds lip-synch to "I Swear" from Just Friends.
Spirited is a musical twist on Charles Dickens' A Christmas Carol (Scrooged 2.0), where Reynolds plays a seemingly irredeemable marketing/PR master (Clint Briggs) who's forced to confront the questionable decisions he's made in his life: his past, present and future. And Will Ferrell is right there as the Ghost of Christmas Present to guide this misanthropic, coal-shoving man through all of it.
Although I personally would've liked to have seen less singing (also a running joke in the film), this fun, fast-paced and heartwarming holiday movie has a way of winning you over.
Granted, I saw it the day I tested negative on a rapid home test – so anything would've looked good on screen knowing I could now leave the penalty box Covid-free.
Looking to get your big break? Sign up or login to Casting Networks and land your next acting role today!
Related articles:
A Much-Deserved Comedy Spotlight on the Cast of Weird: The Al Yankovic Story
Entertainment Business Manager Jeff Bacon Has Some Financial Advice for Actors
Acting Up: Alyah Chanelle Scott
---
Gregg Rosenzweig has been a writer, creative director and managing editor for various entertainment clients, ad agencies and digital media companies over the past 20 years. He is also a partner in the talent management/production company, The Rosenzweig Group.


---
---