Following the box office success of The Chosen's unique, in-theater premiere of its third season, we wanted to catch up with a cast member of the show that The New York Times deems "a surprise hit television series." Catherine Lidstone virtually sat down with Casting Networks to share how she landed her role on a multi-season show about the life of Jesus Christ. Keep reading for all the twists and turns of a casting story that began before the first season of The Chosen even filmed and culminated in Lidstone's third season role, complete with some needed clarification over the particular Mary she was cast to play.
Thanks for taking the time, Catherine. Before we dive into your casting story, I'd love to hear how you'd sum up your character of Mary on The Chosen.
Mary is a young girl growing up in Jesus' hometown; she is the sister of his very good friend Lazarus. Within the context of the Bible's New Testament, Mary holds a pivotal role. She has a pure heart for Jesus and his teachings, an exceptional faith, and an earnest yearning for spiritual knowledge. Scripturally speaking, there's a distinct significance highlighted in the way Mary seeks Jesus, which will be quite beautiful to explore as the series progresses.
Thanks for sharing that insight into the role. Now, what can you tell us about the process of booking it?
I first heard about the show when I ran into a good friend of mine while hiking in Los Angeles. He asked me what I was up to, and I had just booked Proven Innocent at the time. When I returned the question, he shared that he'd recently landed a new show that was to film in Texas about the life of Jesus. I immediately congratulated him and exclaimed, "I want your job!" And he jokingly responded he wanted my gig, as well. [Laughs] Clearly, we had a mutual appreciation for each other's endeavors. His description of the show caught my attention, so from that point on, my team and I kept an eye out for opportunities.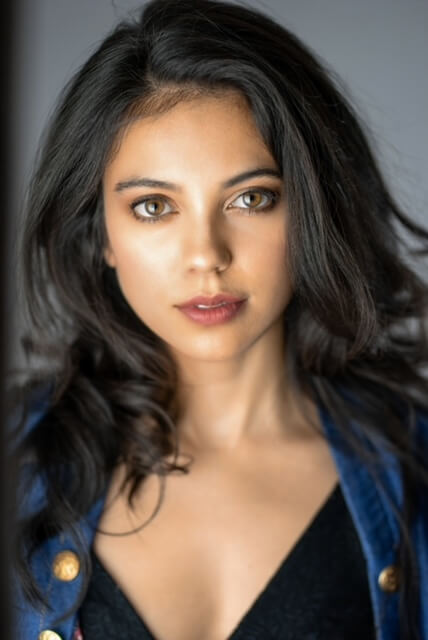 Photo by Steven Hankins Photography.
It sounds like they followed through.
Yes. Season one was already cast, but they presented me with a self-tape audition for the show's second season. While I didn't book that particular part, I received feedback from the show's creator, Dallas Jenkins. He shared that he'd really loved my self-tape and was going to keep me in mind for future roles. Of course, you hear things like that in Hollywood frequently, and it's very rare that they actually happen. I certainly hoped that this time would be different!
And it was.
Indeed! When casting for season three began, another Chosen audition came my way. I self-taped three scenes for that role, and after three weeks, I was invited to an in-person callback in Los Angeles. Beverly Holloway's office ran the session, and her team always creates such a reassuring environment. I'd auditioned for them before and love working together. Dallas was present for callbacks. When creators are present, the atmosphere can be intimidating, but he instantly inspired a warm, professional, and friendly ambience. He assured me he really appreciated my caliber of work, and that although I was auditioning for a specific part that day, I'd also be considered for other characters if it suited the story better.
Really? So how did you find out that you'd actually booked the part of Mary?
Two weeks went by, and once again, I was doing my best not to be anxious for news! One morning, I received an unexpected call from my new talent manager. I answered, and the cacophony that met my voice on the other end was the din of a cowbell ringing and a jovial "Congratulations!" I'd recently started working with his team, so it was an exciting way to encounter their apparently long-standing client booking tradition. [Laughs] It was a true joy to hear the news, and that's when I found out they'd offered me the role of Mary. I was utterly blindsided since it was the first I was hearing of playing that particular character. And I'd seen the show, so I knew they'd already cast the other famous figures named Mary, like Jesus' mother and Mary Magdalene, not to mention the younger versions of both of those women. I did a double take and realized they were talking about Mary, sister of Martha and Lazarus, from the town of Bethany! [Laughs] I guess the show, as in the Bible, has no shortage of females named Mary.
What a way to find out you'd booked the role!
Truly! I'm wildly grateful for the chance to collaborate with the team behind The Chosen. Despite moments of uncertainty woven into the casting process, I was pleasantly surprised to learn throughout the adventure that Dallas is one of the most genuine executive producers with whom I've had the good fortune to work. It was a blessing to be able to look back and see how his feedback after my first audition eventually came to fruition.
How about filming your episode? Can you share a bit about that experience?
Production does an exquisite job of making sure everyone feels welcomed while working on set. The Chosen has an unparalleled hospitality team, which extends beyond the personalized car service from the airport to ensuring there's a welcome bag with a handwritten note waiting to greet you in your hotel room when you arrive in town. As director, Dallas was incredibly supportive on set, and there was an effervescent energy about the whole shoot. I'm fully aware that saying that the cast and crew wound up feeling like family is a rife cliché, but there did seem to be a special quality to the way in which everyone bonded with each other on The Chosen. It had that unique, inexplicable, and admirable "je ne sais quoi," even in the midst of the Texas heat! [Laughs]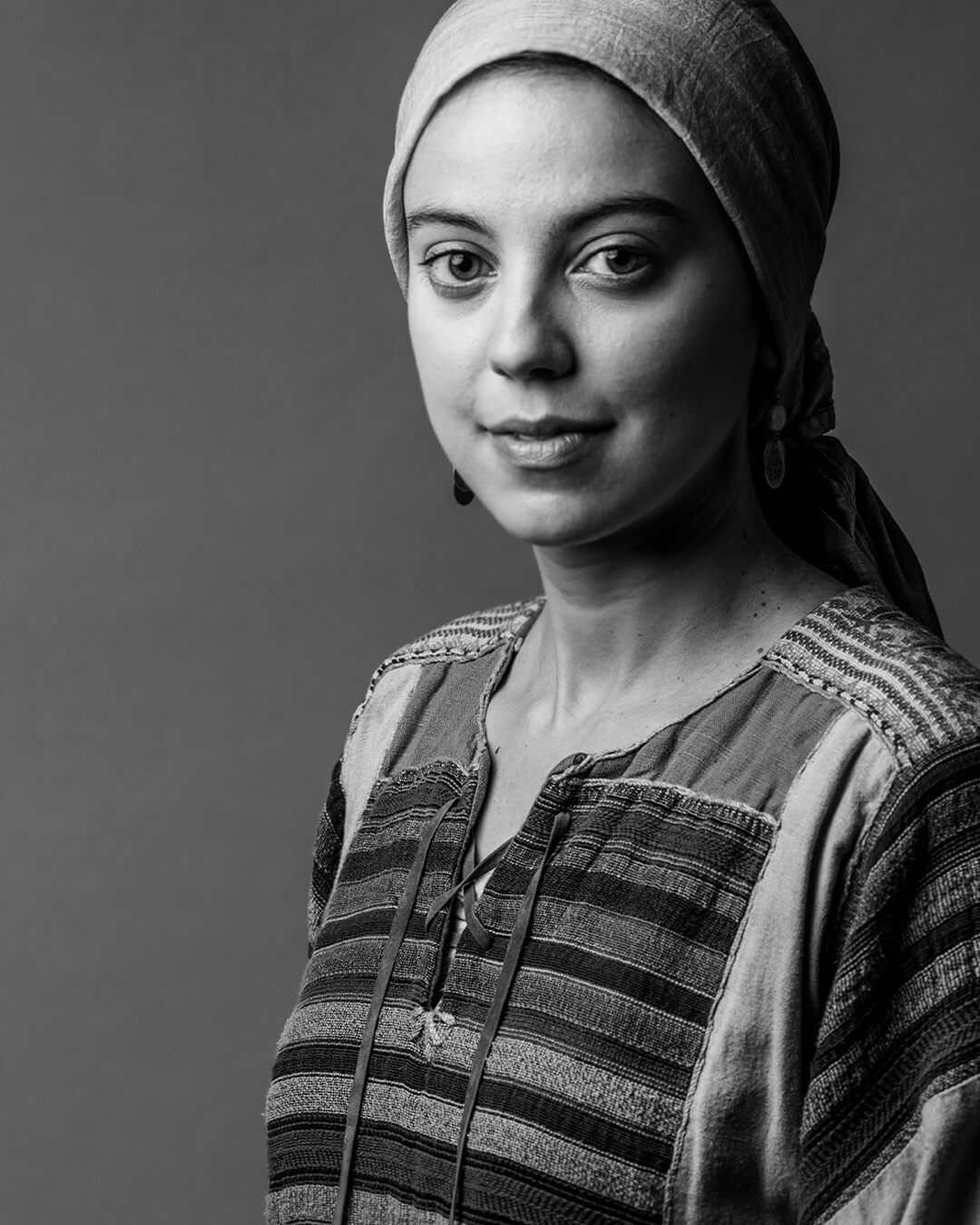 Photo courtesy of 'The Chosen.'
Thanks for that insight, and before we wrap, I'd love to hear how landing the job has impacted your career so far?
My consistent goal as an actor has been to play strong, compelling and intuitive women — intellectuals, warriors, diplomats, and a myriad of other influential female leaders who have shaped our history. Portraying the role of Mary is an august privilege. In the context of the New Testament, Mary and the other women we meet exist both within and without gender stereotypes and cultural or societal norms. The women who follow Jesus on the show are seen taking ownership in commonly "male" areas — whether it be harnessing deep spiritual understanding, strategizing to finance the ministry, stewarding the resources they acquire, or running business endeavors — while managing their families and their households along the way. To have a shot at playing a young woman who had such a profound faith and a renowned biblical presence is a wondrously magnificent and fulfilling occasion from a career standpoint. Furthermore, playing a historical figure encourages one of my favorite aspects of storytelling: research. Garnering this role meant delving into extensive external source material about the people and the era to familiarize myself with the customs and community of the time. That's par for the course with a role like this, and it has been a captivating learning experience for me.
Before playing Mary, Lidstone's résumé included major roles on projects like Fox's Proven Innocent, Lifetime's Dead in the Water, and a romantic comedy short she co-produced entitled Along Came a Callback. She shared during the interview that more booking momentum came after landing The Chosen, including a three-episode arc on season six of CBS' SEAL Team. Those interested in keeping up with the actor's career journey can find her on Instagram, where she frequently posts about her work.
—
This interview has been edited and condensed.
Looking to get your big break? Sign up or login to Casting Networks and land your next acting role today!
Related articles:
My Casting Story: Cristo Fernández on 'Ted Lasso'
My Casting Story: Sol Romo on 'Law & Order: SVU'
My Casting Story: Mychal-Bella Bowman on 'Dead Ringers'
---
---