Following our wellness and personal growth gift guide, continue the holiday cheer with this list of fun gifts for yourself or your loved ones, or get in the giving spirit by donating to these incredible charitable organizations this holiday season.

Charitable Organizations: 

Donate to The Actors Fund 
The Actors Fund fosters stability and resiliency and provides a safety net for performing arts and entertainment professionals over their lifespan. You can donate a one-time gift today or a tribute gift, starting at $25.00. Additionally, if you have a donor-advised fund, you have the option to donate from your funds directly, too.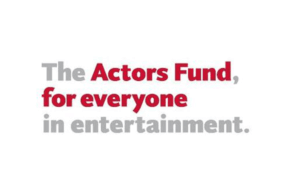 AmazonSmile
If you're an Amazon addict, this may be the route for you. AmazonSmile allows you to shop and support your favorite charity, with Amazon donating 0.5% of your eligible purchases to the charitable organization of your choice. You can search from over a million local and national charities including animal shelters, school groups and religious organizations. From St. Judes Hospital to Feeding America, this is a super quick and easy way to make a difference.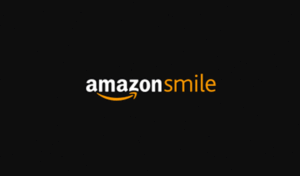 Donate to the Motion Picture Relief Fund
The MPTF is a nonprofit organization that serves more than 150K entertainment professionals each year with services, health care and retirement living. Their mission is to help those in the entertainment industry during times of need. You can support MPTF by making a donation to the funds and services for financial and emotional relief.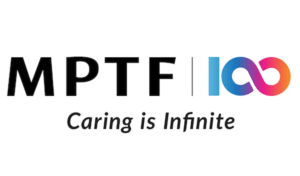 Donate Your Hair
Wigs for Kids, Children With Hair Loss, Locks of Love; these are just a few organizations that collect hair donations for children in need. Each organization turns donated locks into free or low-cost wigs for those affected with cancer. If you are thinking of making the big chop this holiday season, make sure to browse these organizations!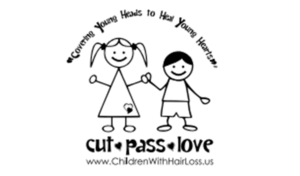 Donate to a Local Food Bank 
Although some local food banks may have temporarily suspended their volunteer programs and services due to COVID, you still can donate and help support their cause. A $1 donation to the NYC food bank provides 20 meals to those in need! Find your local food bank via the Feeding America website.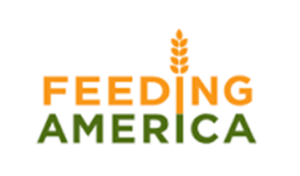 Donate to World Central Kitchen
World Central Kitchen (WCK) is a great organization that provides fresh meals to communities in need. WCK has issued 45 million chef-prepared meals for communities around the world. You can make a donation to support WCK's emergency food relief efforts and resilience programs.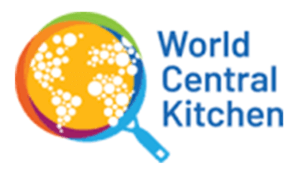 Take Part in a Toy Donation Program
Donate to your local Toys for Tots, independent organizations, hospitals or smaller groups that are providing toys to children this holiday season. You can find a list of the most desired items and general guidelines depending on where you are donating. For example, Children's Hospital in Los Angeles has a registry where you can purchase toys directly from Target, Amazon and more. Make sure to google your 'local toy donations' to find the right organization for you to take part in!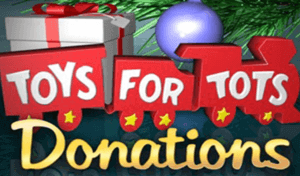 Give a Christmas Tree to a Family in Need 
This all-volunteer non-profit organization, partnered with Home Depot, provides families with Christmas trees for the holidays. Multiple states take part including California, Georgia, Texas, Pennsylvania and more. You can take part for $25 and make sure a family in your area is able to celebrate the holidays around their fresh evergreen tree.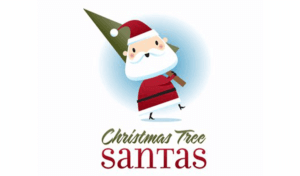 Donate to No Kid Hungry 
With as little as a $10 donation, you can help provide 100 meals to kids this season. Aside from providing a monetary donation, you can donate in other ways too, including donating stock, donating via payroll deduction and gifting throughout your lifetime.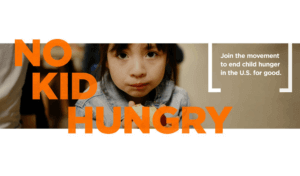 Holiday Gift Ideas:

Stained Glass Creed Bratton from "The Office" US
Are you or a loved one a huge "The Office" fan? Check out this one-of-a-kind original stoned glass panel of Creed Bratton. Make sure to follow @ValleyCreekGlass on Etsy or Instagram and survey their other television and film glass panels including this one of Pennywise the Clown!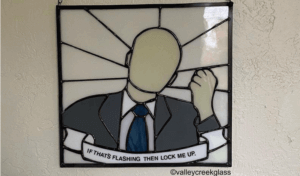 Musical Theatre Logos Clock
Musical Theatre fans rejoice! This clock has logos of musical favorites from "Thoroughly Modern Millie" to "Fiddler on the Roof" to "Sister Act." Available via Redbubble.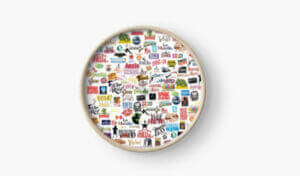 Opening Night and Special Event Playbills
Classic playbills are a great gift for any Broadway fan. Ranging from musicals we all know and love to Dave Chappelle Live on Broadway, give your loved one a special event or opening night playbill, from Playbill.com. You can even add a frame to complete the gift!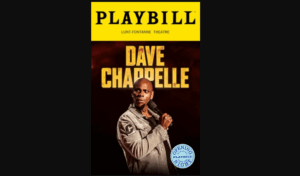 The Broadway Musical Playbill Collection Jigsaw Puzzle
Keeping on with Playbill this holiday season, check out the ultimate quarantine activity, jigsaw puzzles. With 1,000 pieces, this puzzle will be sure to keep the family entertained and remind you of some classic show tunes along the way.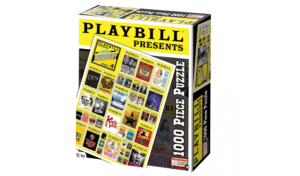 "Parks and Recreation" Quote Mash-Up Sherpa Blanket
NBC's online store has a plush blanket in multiple colors for those who are die-hard fans of "Parks and Recreation." From the smooth jazz sounds of Duke Silver to Lil Sebastian, this blanket is sure to warm hearts this holiday.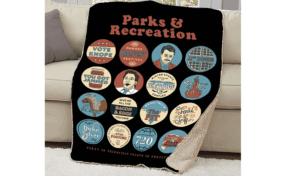 Comedy and Tragedy Masks 
Looking to jazz up your mask game this holiday season? Check out society6's online store for selection of gold, purple and white comedy and tragedy masks.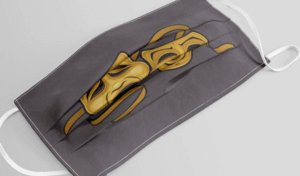 Clapperboard Cufflinks
Looking for some new cufflinks? Look no further for Etsy has some great handmade clapperboard cufflinks available. Gift wrapping is available and the product has great reviews – make sure to check these out before they go!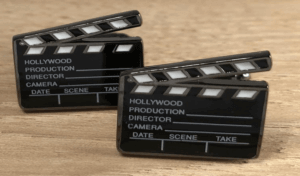 Customized Rehearsal Notebook / Journey 
This small but personal 80-page journal will be sure to bring a smile this holiday season. You or your friend or family member can jot down rehearsal notes in this nifty leather-bound notebook.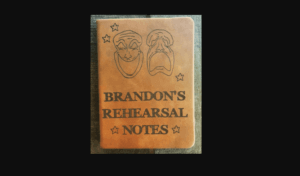 Retro TV Lunch Box
Whether you're working from home or back in the office, a lunch box is always a fun accessory. Make sure to check out this retro-style lunch box, designed as an old school television box.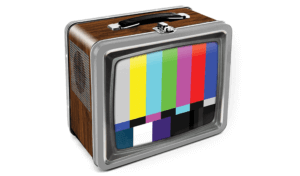 Redbubble Movie Posters
Looking to decorate your place for the New Year? Why not support local artists and purchase a movie or television show poster. You can search through multiple posters from artists across the globe. There are so many to sort through from "Big Mouth" to "Euphoria."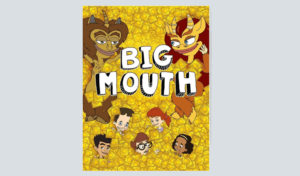 Personalized S'well Water Bottle 
Stay hydrated and keep in good health with a personalized S'well bottle for the new year! From 9oz to 25oz and multiple bottles to choose from, this could be a great gift for any performer.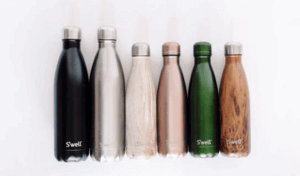 Follow us on Facebook, Twitter, and Instagram for breaking industry news and exclusive offers!
---
---