Talent representatives – if you're looking for talent to add to your roster and want a quick and simple avenue to find them, look no further than Casting Networks. Our product team has relaunched our legacy feature Talent Scout®, a useful tool enabling agents and managers searching for fresh talent to connect with Premium members who have indicated that they are seeking representation.
How do I use Talent Scout to find new talent for my roster?
Simply select the "Talent Scout" tab on your dashboard, and you can start looking for talent right away. To begin your search, create filters for the types of talent you are seeking and select the "Show Talent Pitch Notes & Rep Type Info" box on the right.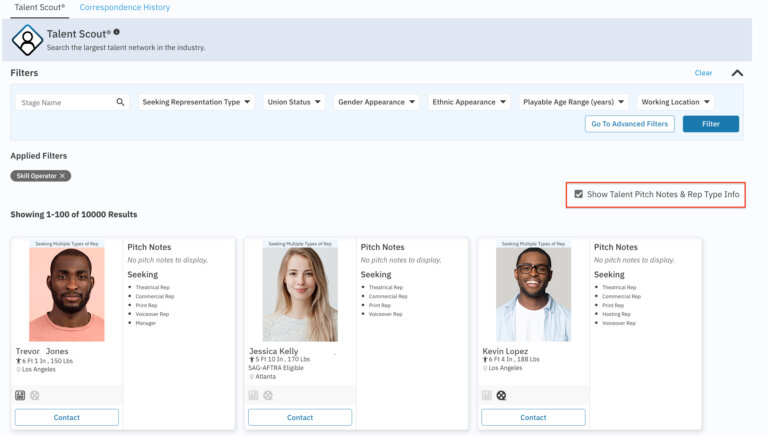 If you're looking for talent with specific features or skills, you can customize your search using the drop-down filters or "Advanced Filters."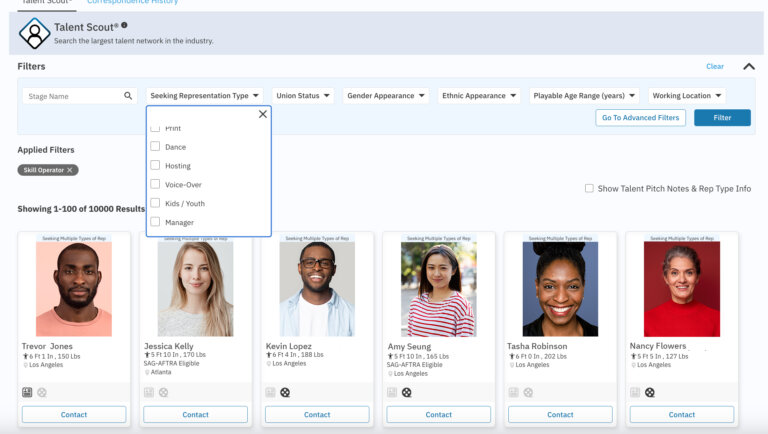 Once you identify a performer who might be a potential fit for your roster, select the "Contact" button to start a conversation. It's important to note that all talent displayed in the Talent Scout database have provided their consent to being contacted by talent representatives.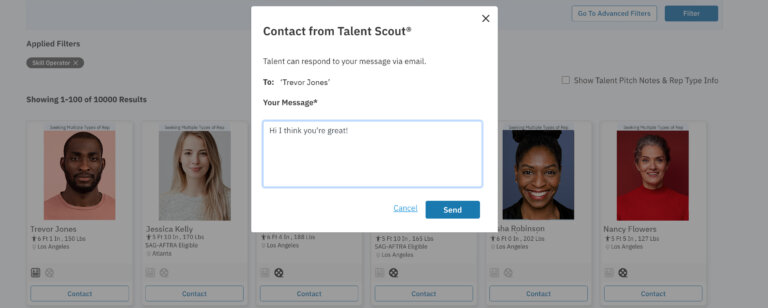 Discover new talent today! Log in to your account and select "Talent Scout" to find fresh talent who are seeking representation.