June was a busy and exciting month for Casting Networks as actors on both coasts gathered for talent mixer events in New York City and Los Angeles.
Both events — exclusive to Casting Networks Premium members — featured Q&A sessions with CSA members, with casting director Rachel Reiss headlining the New York gathering and casting associate Tanya Giang helming the LA event.
New York City: Q&A with Casting Director Rachel Reiss
At the Churchill Tavern in New York City, talent from all over the metro area came to gain insights from casting director Rachel Reiss, CSA. And although there was some conversation about the WGA strike and the potential impending SAG-AFTRA strike, the budding performers primarily discussed acting techniques, success stories and their overall joy to be back at an intimate networking event post-pandemic.
During the Q&A portion, Rachel answered questions from not just Casting Networks, but also from talent in the room, including some submitted by talent via social media, about a wide array of topics ranging from her DIY casting origin story to self tape advice, to the current industry landscape, to voiceover casting wisdom. Actors of all levels appreciated Rachel's candor and willingness to headline the event.
After the Q&A, Rachel stayed and spoke with talent, answering any additional questions they had and spending ample time getting to know all who approached her.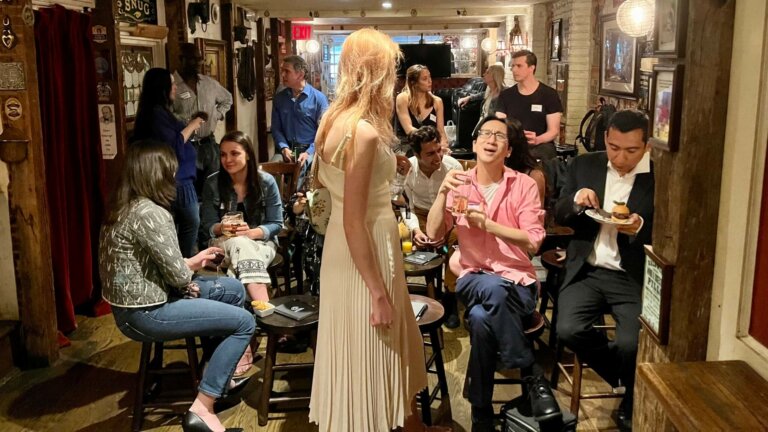 Photo by Carinne Uslar.
Los Angeles: Q&A with Casting Associate Tanya Giang, CSA
Over on the West Coast, casting associate Tanya Giang engaged with actors who were delighted to be at an in-person event again. The vibes were festive at Federal Bar in North Hollywood as talent connected and reconnected, with actors of all experience levels sharing their experiences and stories about how they got started.
When it came time for questions, Tanya Giang shared advice on self tapes, slates and the odds of getting a role. Because many actors are still auditioning from home, a portion of the discussion centered on making their personalities shine through in self tapes and how to stop putting pressure on themselves during this process.
Once the Q&A wrapped, Tanya chatted with several performers, sharing additional insights and answering any further questions. Giang and attendees enjoyed the event, with many performers appreciating the opportunity and their newfound camaraderie.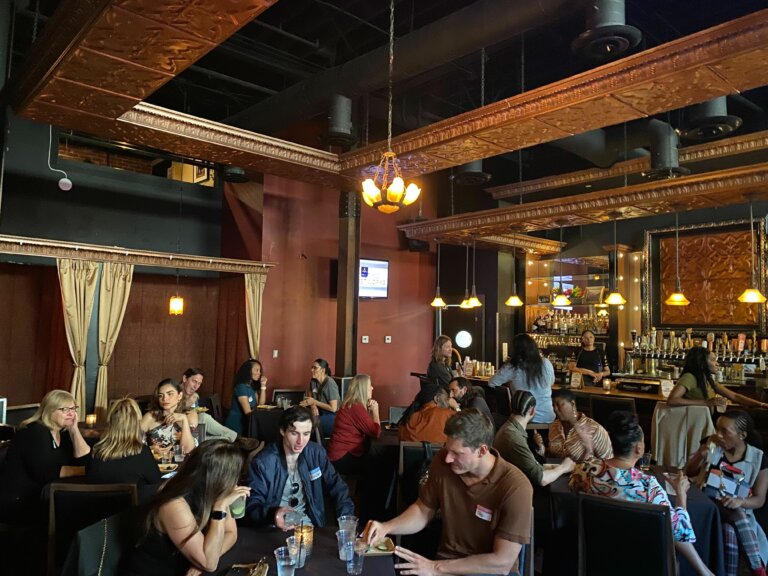 Photo by Katie Randolph.
Tell your talent to keep an eye out for announcements about upcoming events from Casting Networks!