From sharing the screen with Hollywood legends like Christian Bale and Robert Downey Jr. to winning an Emmy for his portrayal of an autistic son in David's Mother, Michael A. Goorjian's journey in the entertainment industry has been nothing short of remarkable. Now, at 52, he's embarked on his most personal and captivating project yet – Amerikatsi, which is under a SAG-AFTRA interim agreement.
Amerikatsi, currently in select theaters, is a heartfelt tribute to Goorjian's own heritage. Shot in Armenia with an all-Armenian cast, the film tells the story of an American who repatriates to Armenia in 1948, only to find himself trapped in a Soviet prison. What he discovers from his cell window is a captivating glimpse into Armenian culture, observed through the lives of the couple he watches in the apartment on the other side of the prison wall.
Armenia recently selected Amerikatsi as its Official Oscar® Submission for Best International Feature Film.
In an interview with Casting Networks, the former Party of Five star delves into the making of Amerikatsi, reflects on his unique perspective as both a filmmaker and actor and revisits some of the defining moments of his acting career.
How do you even begin casting for a film to be shot in a foreign country with foreign actors?
We had a casting director in Armenia who helped me. I went to Armenia about a year before shooting to scout and meet actors. The actors there are phenomenal, even down to the smallest roles. There's so much talent in Armenia. I did a round of casting when I was scouting, and when I came back, we did more casting.
Nelli Uvarova, who plays Sona, came to the project through a friend. He's a scholar who writes about Armenians in the diaspora who work in the entertainment industry. He suggested her and set that up.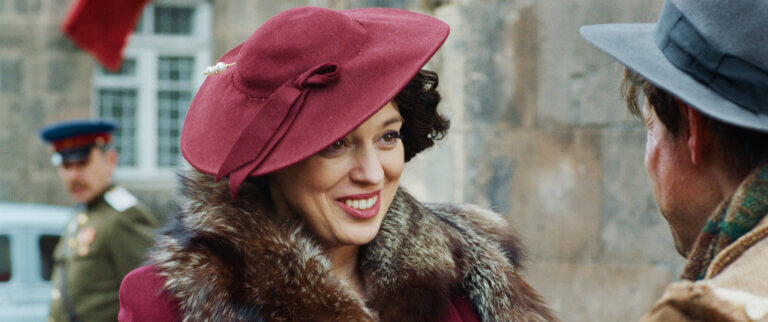 Photo courtesy of Michael A. Goorjian.
Hovik Keuchkerian I found on Instagram. There is a group on there called the Armenian Film Society, and they post about Armenians who do various things in the film industry. I saw this photo and was like, "Who is that guy?" I learned he was on a show called Money Heist. We met on Zoom. He's my brother now.
As an actor who has spent much of his career auditioning – and still does – do you find yourself being sympathetic when you're on the other side of the table?
Definitely. But even now, anytime I audition, I'm like, 'Please, I want to get it.' But I now realize how much it is not in my control. I saw actors for my film who were mind-blowingly good, and they just weren't right for this reason or that reason. It had nothing to do with their audition. It had nothing to do with how good they were. It had to do with things like pairing one person with another to play a couple. I've learned how much goes into the casting choices beyond auditioning.
What's your approach as a filmmaker during the audition stages of your projects?
In terms of the audition process, I am almost too involved. I want everyone to perform as best they can.
What drew me towards directing is that I love acting. I love working with actors and helping them. That is what I love about directing because performance is what I care most about. At the same time, casting is also a business meeting. It's a meeting with the director or someone who's creatively involved. It's almost like a date to see how you'll be together on a set.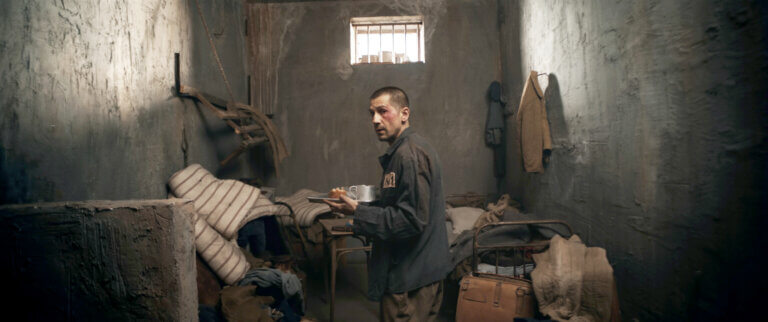 Photo courtesy of Michael A. Goorjian.
How can actors cope with the inevitable rejection that comes with auditioning?
I don't think there's any way to turn that off, at least for me. I think it gets easier with age and experience because you have more of a perspective on things. When I was young, acting was my entire life. Now, I have a family. I have other things that are important in my life.
At the same time, it's still tough. Psychologically, it's tough. We are literally applying for jobs. If you're auditioning all the time, you're applying for a job over and over and over again. The rejection, I don't know if there's a way around that per se, but I do know that along with casting, there is also networking and connections and relationships. I try to be nice and good person.
Many of the jobs that I get are not even through auditioning. It's because of people that I've worked with in the past who say, 'Let's hire Michael.' Your relationships are just as important as how you do in an audition.
Do you consider that aspect when hiring actors?
I look at that. When I see an actor working with the same director multiple times or the same showrunner is hiring them, it's usually not just because they're good, but who they are as a person. That does matter quite a lot.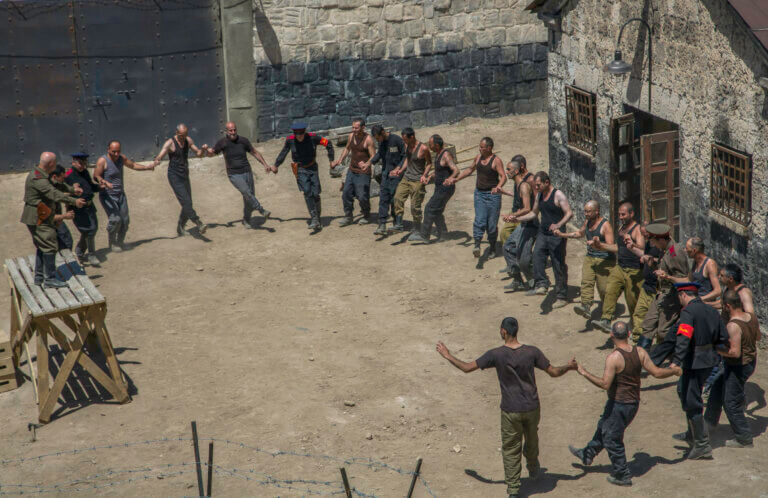 Photo courtesy of Michael A. Goorjian.
You got to be in the room for those auditions back then, but today, so much of it is self tape. How do you feel about that?
I think self tapes really made me a terrible actor for a while. Doing tapes of myself and editing myself made me lose a part of what I think makes me good as an actor, which is being unaware of myself, going in a room, and really listening and engaging with whomever I'm reading with. It's hard to do that on a self-tape, the listening part. Listening is important in acting.
But you get as many do-overs as you want.
That's part of the problem, though. It's a terrible seduction towards self-editing because now I'm looking at how I look on camera and self-awareness in the wrong way.
A friend told me a long time ago: 'You must be willing to risk being terrible to be great. You have to risk being awful. You can't be safe.' I think self-taping makes actors safe, and so self-aware that they are not free to have authenticity happen, if that makes sense.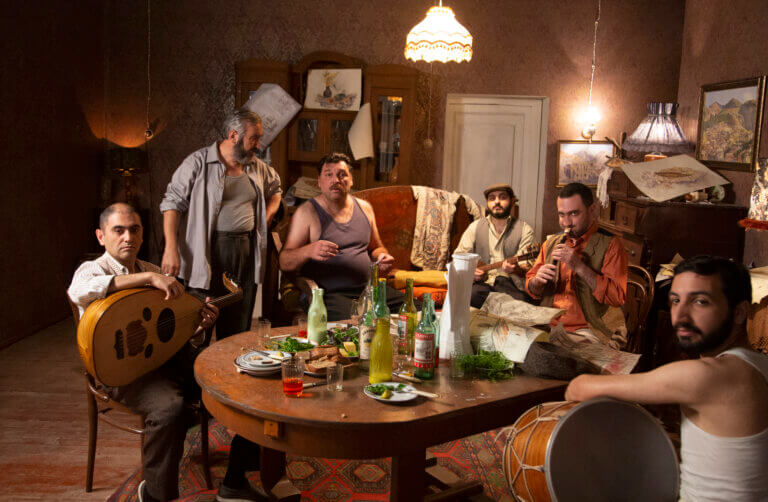 Photo courtesy of Michael A. Goorjian.
Looking back at your own acting career, what projects would you say impacted your career?
One would be this television film I did with Kristie Alley, David's Mother (1994) where I played an autistic kid. I was about 20 years old, and Ruben Cannon was the casting director. I went into the audition in character. It was a very extreme role, and the character was non-verbal.
The other was (the 90s TV series) Party of Five. I was cast in a one-episode role, and they liked me enough as an actor and person that they brought me back. Then they brought me back again. Then they were like, 'Let's make this guy a regular.' I ended up being on five seasons, but it was a job that came out of a smaller, one-episode role.
There are plenty of strike-compliant roles available on Casting Networks. Sign up or login and see what's casting near you today!
You may also like:
---
---