This year's Oscar nominations dropped January 13 and brought with them some impressive trends. Joker, for example, came out as the frontrunner with 11 total nominations. The Irishman, Once Upon a Time… in Hollywood and 1917 were close on its heels with 10 nods apiece. But we want to take a look at the acting nominees, specifically those within the lead categories. Check out the actors nominated below, as well as some of the projects that paved the way to their current accolated status. 
Best Actor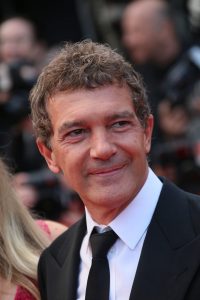 Antonio Banderas for Pain and Glory
Banderas' early English-language credits include titles like Philadelphia, The House of the Spirits and Interview with the Vampire: The Vampire Chronicles. Since then, the Spanish actor has gained recognition for his work in a number of films, such as The Mask of Zorro, The Skin I Live In and the Shrek series. This is Banderas' first Oscar nomination.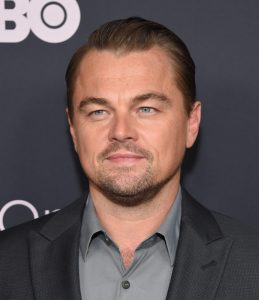 Leonardo DiCaprio for Once Upon a Time… in Hollywood  
DiCaprio got his start at a young age and gained experience with recurring roles in Parenthood and Growing Pains. He became a household name after starring in Romeo + Juliet, Titanic and The Man in the Iron Mask, all within the span of three years. This is DiCaprio's sixth Oscar nomination for acting, which includes his win for Best Actor in The Revenant.
Adam Driver for Marriage Story
The Juilliard-trained former Marine got his break playing Adam Sackler in Lena Dunham's Girls. Since then, Driver's portrayal of Kylo Ren in the latest installments of the Star Wars series has helped launch his status as an A-lister. This is his second time as a nominee, following his nomination for Best Actor in a Supporting Role for BlacKkKlansman.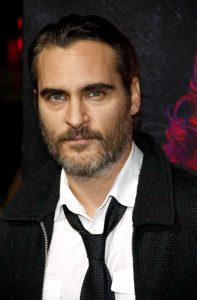 Joaquin Phoenix for Joker
Phoenix began his career with films such as Russkies and Parenthood, and his earliest credit on IMDb comes from an appearance on his brother's 1982 series Seven Brides for Seven Brothers. Along the way, Phoenix has been recognized for his work in Gladiator, Walk the Line and The Master. His performances in all three films led to Oscar nods, with this being his fourth nomination.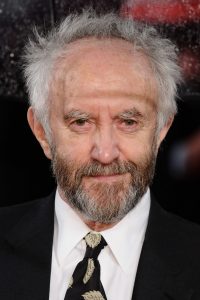 Jonathan Pryce for The Two Popes

Pryce's earlier career is marked with roles in films like 1987's Man on Fire, Glengarry Glen Ross and Tomorrow Never Dies. He's landed and reprised roles in blockbuster series Pirates of the Caribbean and G.I. Joe, and the popular HBO show Game of Thrones can also be found on his long acting résumé. This is the first time that the UK actor has been nominated for an Academy Award. 
Best Actress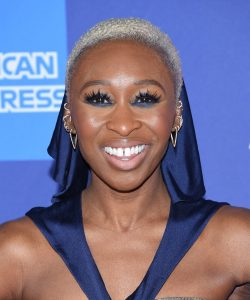 Cynthia Erivo for Harriet
Erivo is a newer face to the awards scene, with her earliest acting credit on IMDb dating back to just 2015. Before landing the lead, titular role in Harriet, the British actor played Belle in Widows and Darlene Sweet in Bad Times at the El Royale. It's Erivo's first year on the nominee list, and she's also nominated in the category of Best Original Song for Stand Up.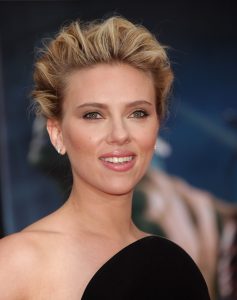 Scarlett Johansson for Marriage Story
In her early career, Johansson appeared in films like Just Cause and Home Alone 3 before her breakout role in The Horse Whisperer. The A-lister is known for an impressive body of work that includes Lost in Translation, Her and The Avengers series. Like Banderas, Pryce and Erivo, this is the first year that Johansson's receiving an Oscar nod, and she's also nominated in the category of Best Supporting Actress for Jojo Rabbit.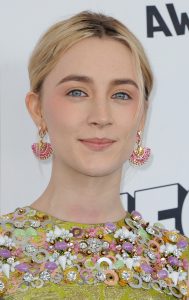 Saoirse Ronan for Little Women
The Irish actor started her career at a young age, earning her first Oscar nom at 13 for her supporting role in Atonement. She's also known for her starring roles in Brooklyn and Lady Bird, both of which garnered her Oscar nods in the Best Actress category. With her most recent nomination, Ronan became the second-youngest four-time nominee, with Jennifer Lawrence holding onto the record by only a matter of months.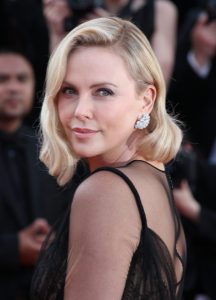 Charlize Theron for Bombshell
Early titles on Theron's acting résumé include names like That Thing You Do! and Mighty Joe Young. She is acclaimed for her transformative role in Monster, which won her Best Actress in 2004. The South African actor also received an Oscar nod for her work in North Country, a film that shares with Bombshell the theme of fighting harassment in the workplace. Her current nomination is the Oscar-winner's third.
Renée Zellweger for Judy 
Early credits for Zellweger include films such as Reality Bites, Texas Chainsaw Massacre: The Next Generation and Empire Records. She became known for a long list of films that contains names like Bridget Jones's Diary, Chicago and Cold Mountain. Zellweger received nominations for all three of these and took home Best Supporting Actress for the last. That makes 2020 her fourth time as a nominee.  
Tune in to ABC on February 9 to watch the 92nd Academy Awards and to find out which of these nominees will be taking home statuettes. You can find a full list of this year's nominations on the Oscars' site. Beefing up on your industry knowledge is always a good career move, no matter what part of the industry you work in. Study hard enough, and your knowledge may even lead to finding your own name on future nominee lists. 

Follow us on Facebook, Twitter, and Instagram for breaking industry news and exclusive offers!
---
---