You may have noticed that the way you view your talent submissions has changed. Instead of seeing talent in the order of submission, you now will see submissions from talent in a randomized order. Whether your actors got their self tapes in five minutes after you sent out your requests or five minutes to deadline, they'll have the same chance at getting their work in front of you, the casting director.
Randomized submissions is a new way of seeing submissions that Casting Networks has implemented to help eliminate bias and level the playing field for both casting directors and actors.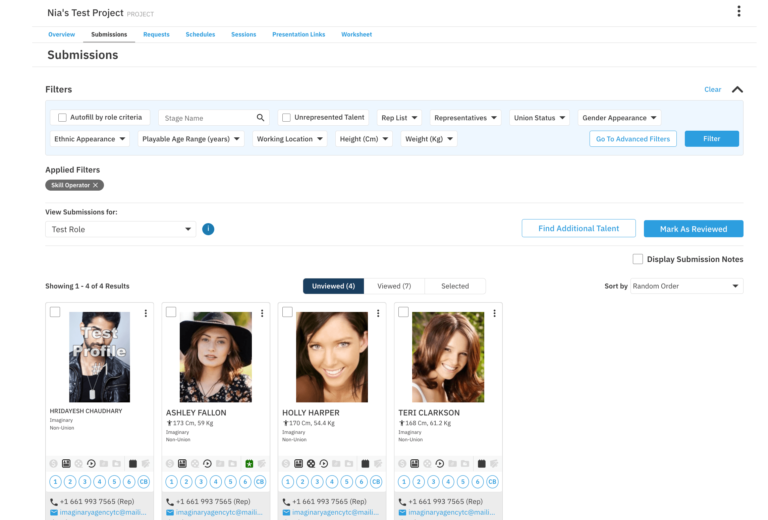 Why did my submission views change?
Previously, actors who were first to submit had a greater chance of being shortlisted by casting directors. Randomizing the order in which you see submissions is one way that we can help to level the playing field for everyone who submits for a role.
Can I still view submissions the way I want to?
You can still change your sort to view talent submissions the way you prefer, but "Random Order" will always be the default. To do this, choose a project that you'd like to view submissions for and go to the "Submissions" tab. Then go to the "Sort by" box on the right, which you'll see defaulted to "Random Order."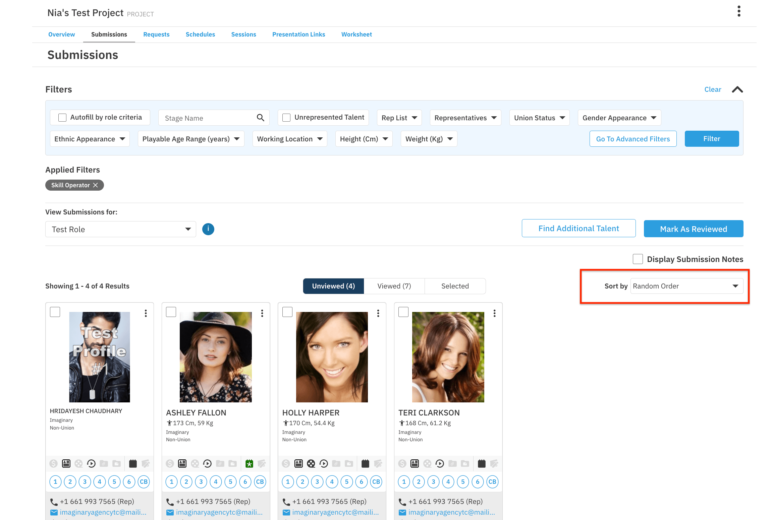 Click inside the box and the dropdown will appear. There you can choose to sort your talent submissions by the time submitted (newest or oldest first) and alphabetically (Stage Name A-Z).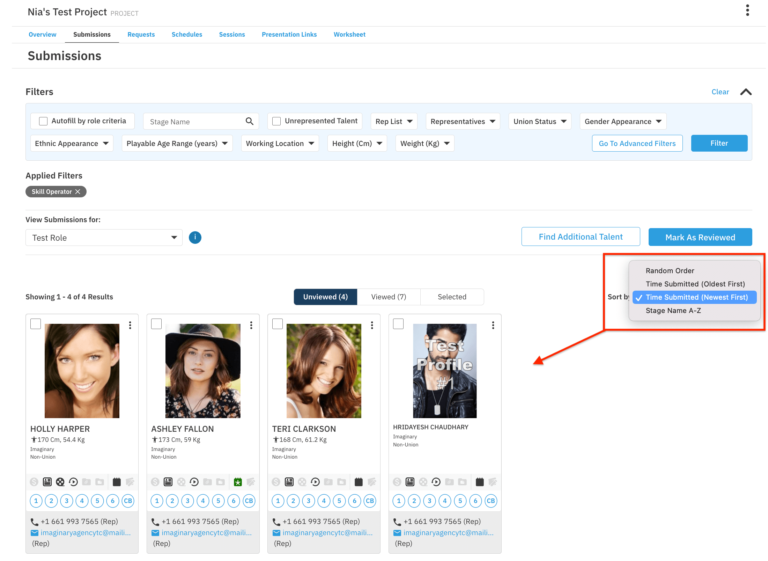 As Casting Networks continues to make changes to help improve the experiences of Casting directors, talent representatives and actors, we're excited to see where they take your casting choices.
Test out our randomized submissions feature and see for yourself. Log into Casting Networks and start casting performers for your projects now!