You may have noticed that the "Updates" section of your Casting Networks dashboard looks a little different lately. This new feature is designed to make sure you're up to date with what's going on in the world of Casting Networks.
What are Updates?
The new "Updates" section of the platform is Casting Networks' way of keeping you informed without having to leave the page you're working on or pause from the work you're doing.
What kind of information do they have?
"Updates" are a quick way to see what's new on Casting Networks. This can range from platform updates and support articles, to new blog posts and daily featured articles, to polls and more.
How do I view Updates?
When you click the "Updates" button in your dashboard, your Updates will appear on the right side of your screen. Click on any update in your feed and you'll be taken to the page it's linked to, if applicable. If you want to see other Updates as they are populated, you can click the refresh icon (the refresh icon looks like a circle made up of two arrows pointing to each other).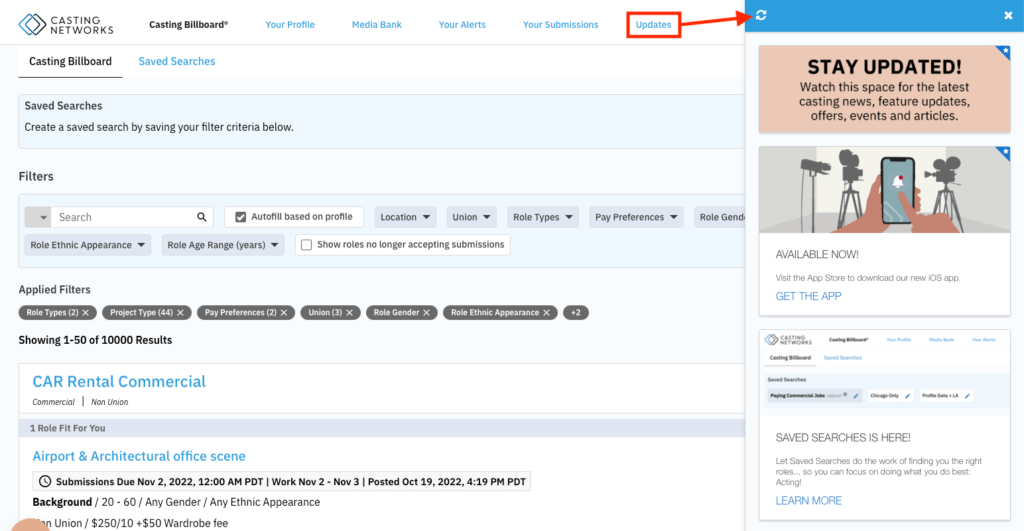 Will they disappear forever if I click out of them?
If you click out of or close the Update by clicking the "X" icon, your dashboard will just revert to the way it was before you clicked "Updates."
If you want to revisit your Updates or view something you saw earlier, simply click on "Updates" again and they will reappear.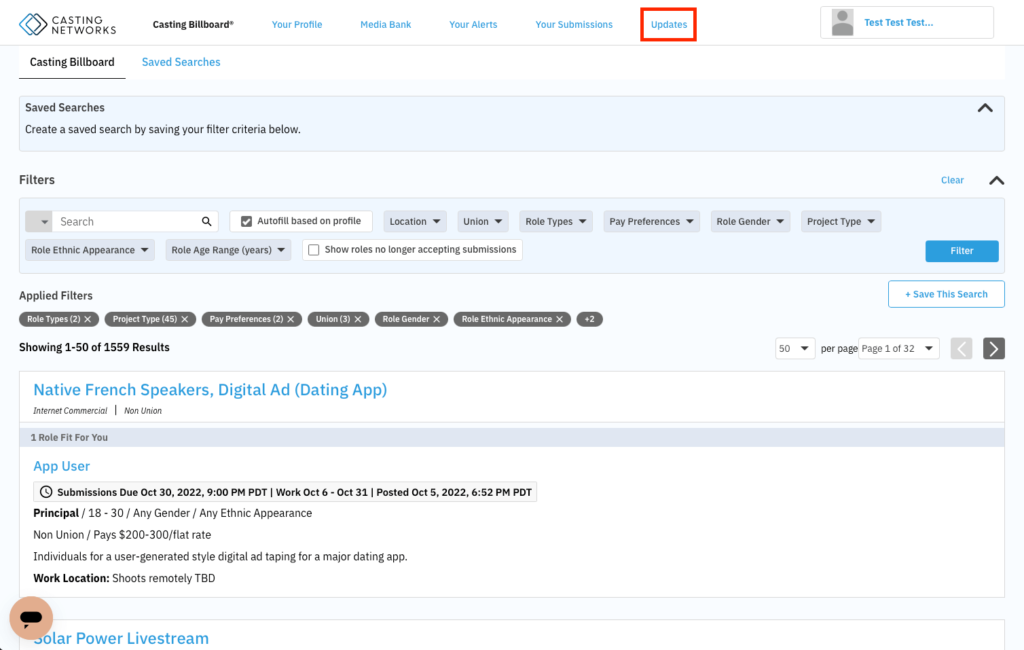 Whether you're an actor, casting director, talent agent or representative or a project creator, you can get all your Casting Networks updates with one simple click and never have to stop your work.
Give it a try! Log into Casting Networks and explore your content cards today!