Casting Networks has added a Backup Payment Method feature for talent paying for a Premium membership to ensure their membership benefits don't unexpectedly lapse.
What is the new Backup Payment Method?
Talent will see the Backup Payment Method when they look at the billing information of their Casting Networks profiles. This feature is a failsafe for Casting Networks member benefits. In the past, some memberships lapsed because the credit card on file had expired. We now allow Premium members to set up additional payment methods so that they can remain focused on their work.
How can talent on my roster add a Backup Payment Method to their accounts?
When they log in to their Casting Networks accounts, they will need to click on their profile to activate the dropdown, and hover over the Account Settings column. When the second column appears, they will then click on the Membership and Billing tab.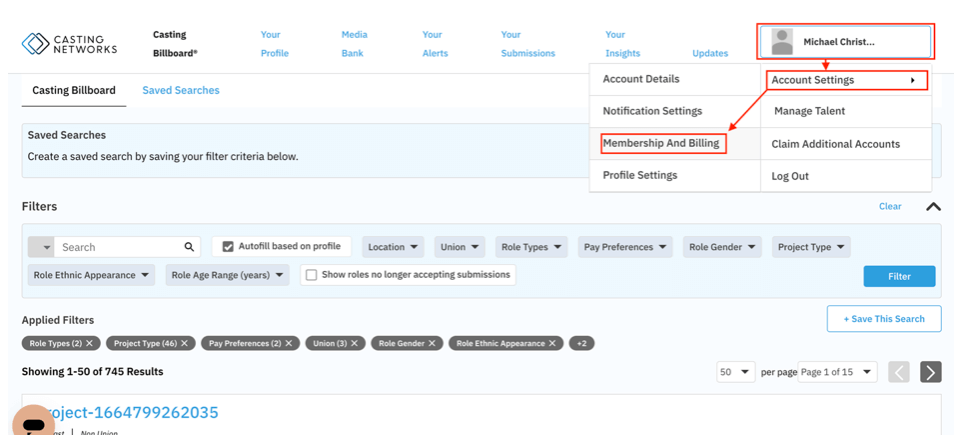 Once your clients are in the Membership and Billing section, they should click the Edit Billing Information button. This will take them to the area where they can add their primary and backup payments.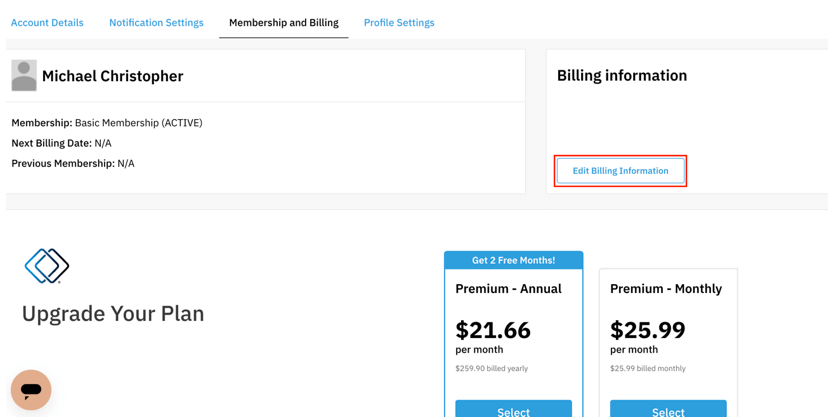 When adding a payment method, talent will select one of the check boxes to set it as either the primary method or the backup. If they're new to Casting Networks and are adding their first payment method, they will enter that information and then click the Add button. When adding a second or third payment method, they must click the Add Payment Method button on the right hand side first and repeat the process.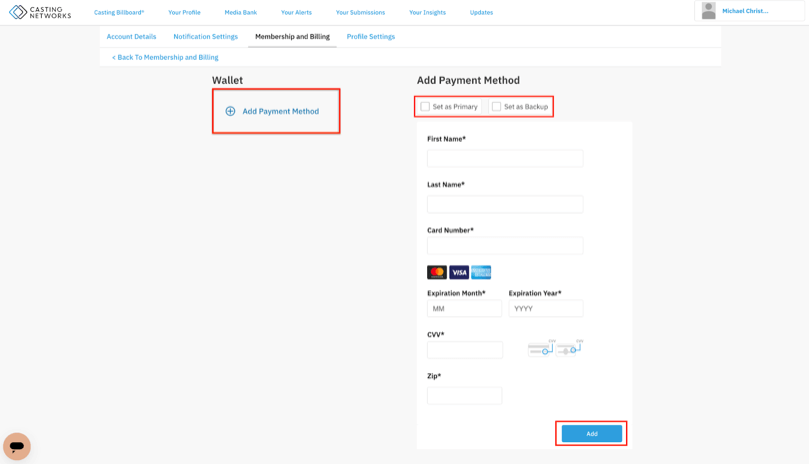 When will the Backup Payment Method kick in?
The Backup Payment Method will be charged automatically if there is an issue with the primary payment method, such as a canceled or expired credit card. If both the primary and backup payment methods fail, their membership will lapse.
Here's a short video tutorial you can show your clients to demonstrate how they can add a Backup Payment Method to their accounts.
We encourage you to pass this update along to talent on your roster and suggest they log in to Casting Networks to add a Backup Payment Method to avoid any unintentional membership lapses.