Great news, casting directors! We've added two new features to help increase your workflow. You can now filter by represented talent to help organize your searches and submissions. Once you've selected talent and added them to a media request, you can resend the request based on status to ensure you're contacting the right talent at the right time.
Filter talent by representation
In your "Submissions" tab or worksheet, click on the "Talent Type" drop-down. Check the "Represented" or "Unrepresented" boxes and click the blue "Filter" button to apply the change.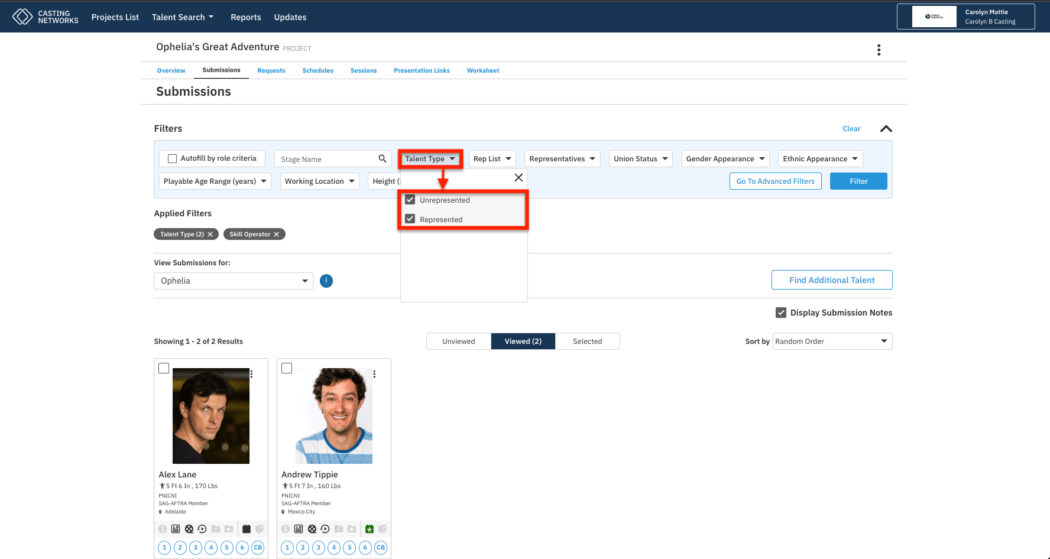 The page will reload to display your selection.
Remember, the filters will reset to display all talent if you navigate away from the page.
Get more from your Media Requests
Casting directors can now resend media requests to any and all talent in a request based on their status (new, pending, confirmed, declined, completed); this can be helpful to clarify any updates or to simply send a reminder.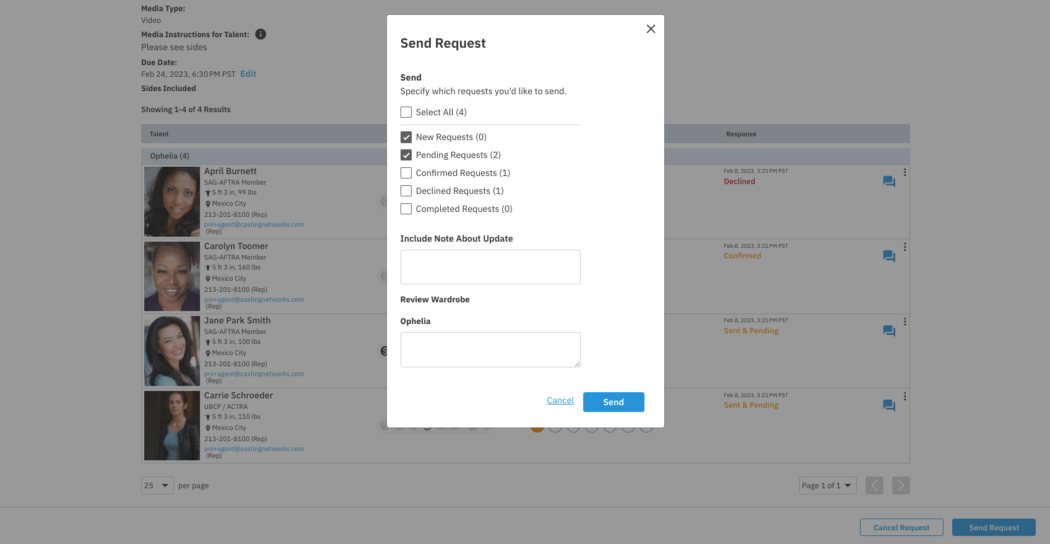 When viewing an existing media request, click "Send Request" to access the updated "Send Request" modal, select the statuses you wish to contact, write your note in the boxes below and click "Send."
With these new features, finding actors on Casting Networks is easier than ever!
Looking for the right actor? Sign up or log in to Casting Networks to check out these features and find the talent you're looking for today.