As a casting director, selecting the right actor that fits the criteria of your role is par for the course. But when it comes to casting diverse and authentic talent, finding the perfect match for any given role can be a challenge.
Casting Networks can help you do so via several features that serve to create equal opportunities while ensuring you find the most suitable talent for your project.
View Your Submits in a Random Order
The "Randomized Submissions" feature is one such feature that helps you cast diverse talent. When you log in and go to your project, your submissions will appear in a randomized order, rather than the order of submission. This can help diverse talent appear at the top of your search.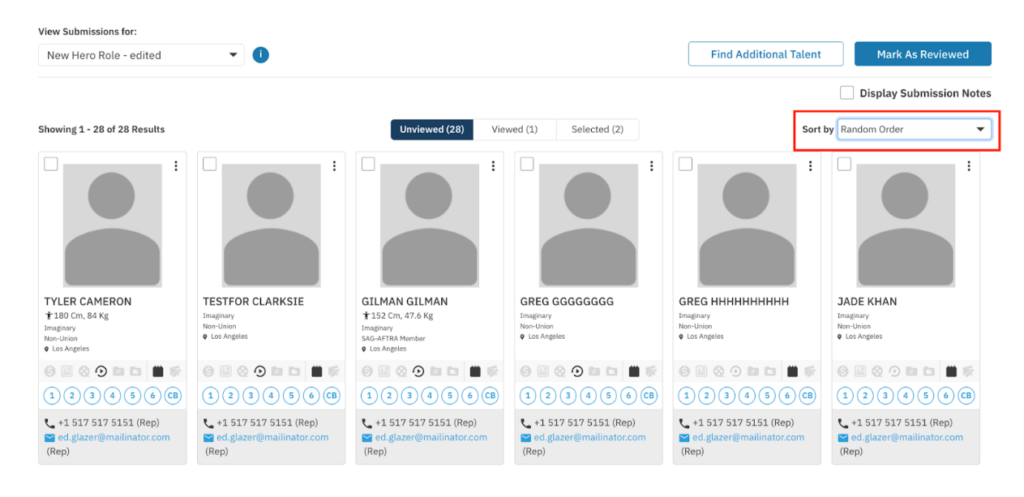 When you enter your submissions, you will see talent rise to the top regardless of when they submitted their auditions for your role. This appears by default, and if you like you can change it in the sorting area.
Read more about Randomized Submissions.
Filter Your Submissions
If you're looking for specific characteristics for a role, filtering your submissions is the way to go. Use the various dropdowns in your "Filters" section to help cast for your specific needs. You can find talent based on representation, ethnic appearance, gender and more!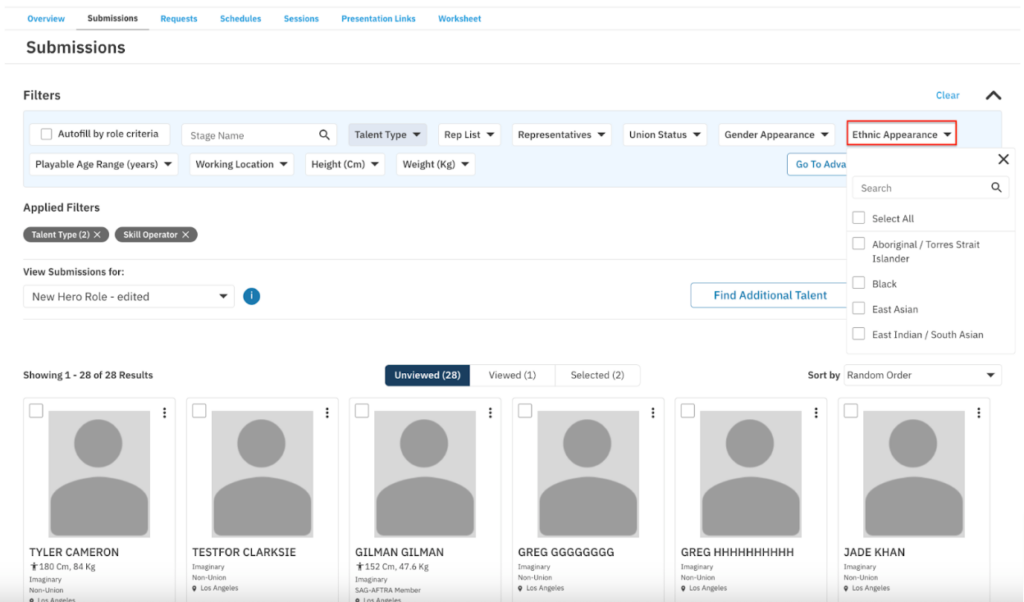 And if you want to make your search even more granular, click the "Go To Advanced Filters" button to search for specific skills, hair length, eye color and a bevy of other ways to discover the authentic and diverse talent you need.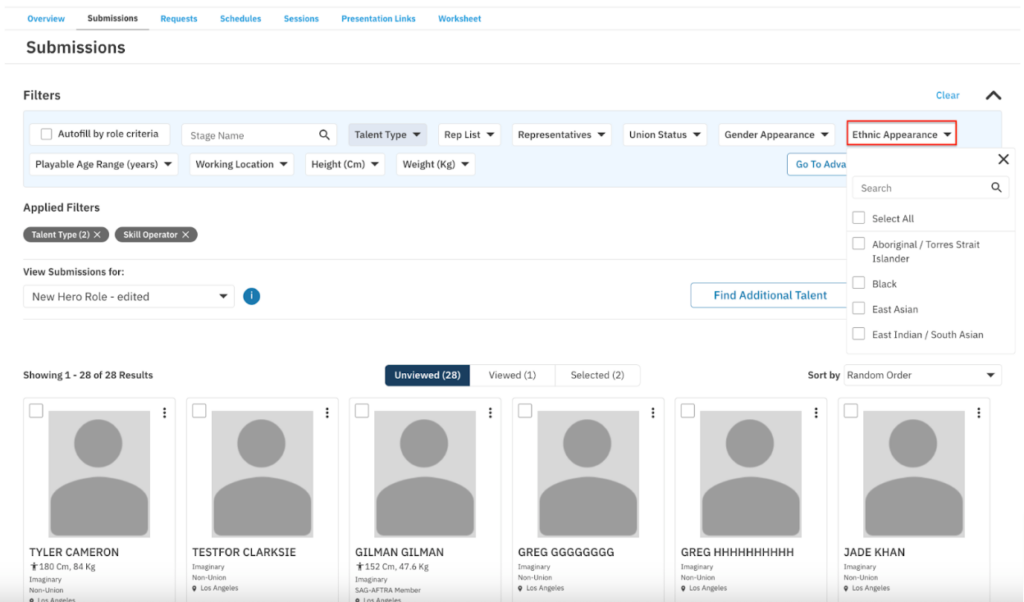 Read more about filtering submissions.
Filter by Region
It's easier than ever to cast local talent when you use Casting Networks' filters to narrow the field by region, with plenty of performers in the US, Australia, Canada, Latin America and beyond. Whether you're looking for Spanish-speaking talent or if there's a specific accent you need to find, the "Working Locations" available under "Advanced Filters" will help you to discover the performers who best fit the role. Just be sure to click "Apply Filters" after you've made your selection.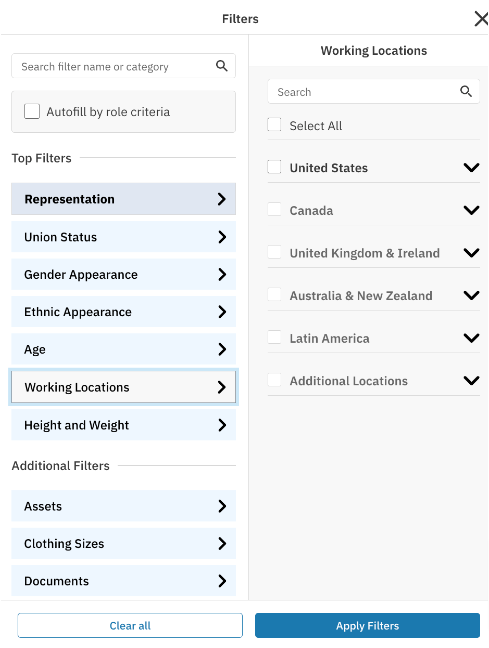 Read more about filtering by region.
Find the Newest Talent with Casting Networks Discover
Casting Networks Discover is a way to shine the spotlight on some of the fresh new faces who have recently joined the platform. For this periodic competition, we invite new members to submit a self tape that showcases their skills with an assigned monologue that changes with each new contest. In addition to a generous prize package, the winners are promoted to the many casting directors who use Casting Networks. This challenge not only encourages new members to hit the ground running, but it's also an excellent way to discover diverse and authentic talent while helping them get their foot in the door. New talent are also given a level playing field as they receive the same script and are all chasing their first gigs on Casting Networks.
Now that you've learned about the tools, give them a spin. Log in to Casting Networks and find your diverse and authentic talent today!