Whether you're a casting director or a talent representative, the Casting Networks product team is listening to your feedback in order to create the best possible platform for you and your peers.
We recently launched a series of new features and improvements to continue evolving Casting Networks with the needs of the industry in mind. Here's a recap of our favorites that we hope you will explore!
Talent Scout®: This feature enables agents and managers to connect with Premium talent who have indicated on their personal Casting Networks profile that they are seeking representation. By selecting 'Yes' in the Visibility section of their profile settings, talent can opt in to Talent Scout. From here, they can select which types of representation they are seeking, ranging from theatrical and dance to voiceover and manager representation.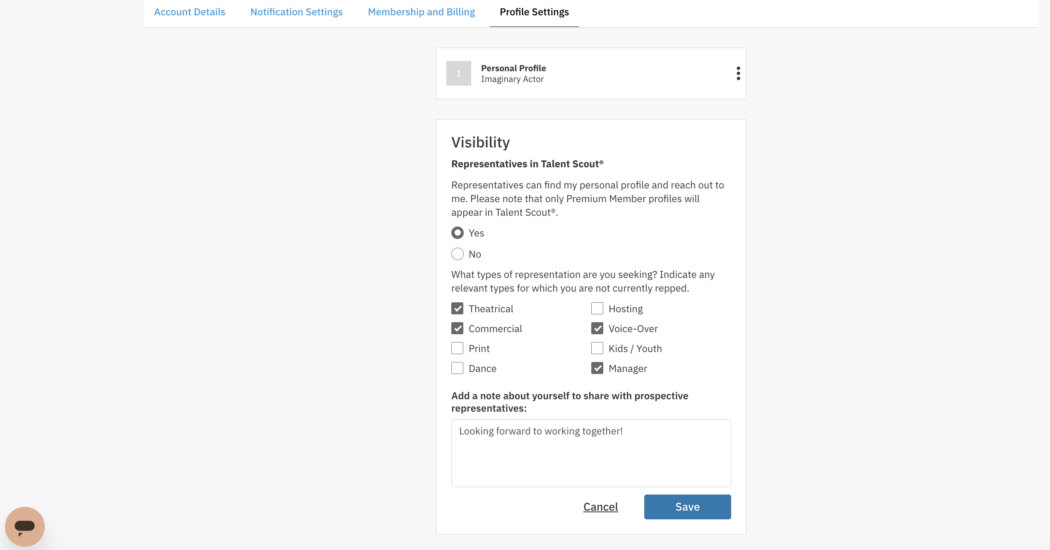 Once they save their changes, talent with Premium profiles will appear to talent reps that are seeking new talent for their roster. Reps can then find Premium members who have opted in when they visit the Talent Scout tab on their dashboard.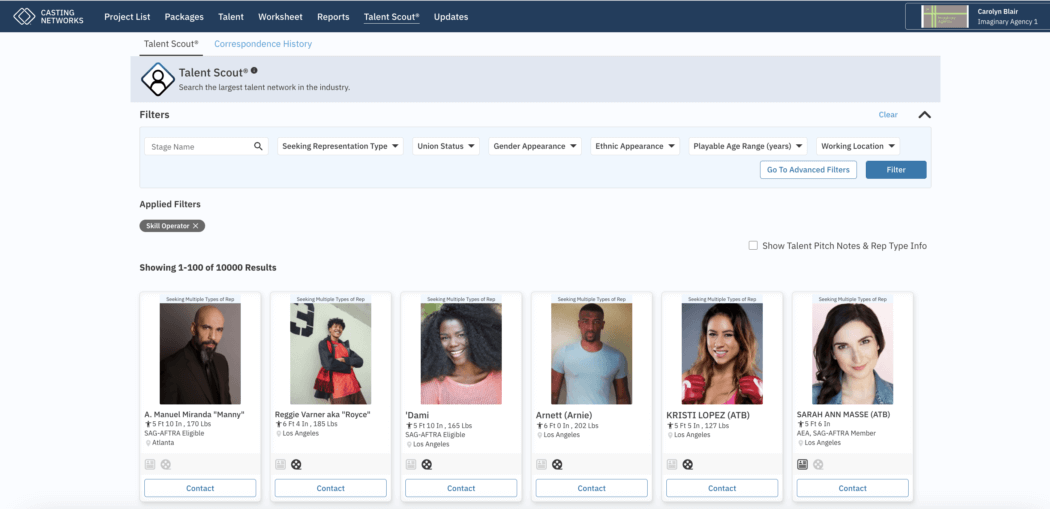 Credit Replication: Many talent on your roster use Casting Networks for more than just acting – and sometimes they maintain separate profiles to showcase their diverse skills. When it comes to adding credits to their profiles, artists with multiple profiles would previously add each of their credits to their separate profiles manually. Now, we've made it easy for talent to add a credit to all of their profiles at once and save time. When a talent with multiple artist profiles saves an added credit to their profile, a box will appear asking if they want to replicate the credit across all profiles. The talent may then check the boxes for the profiles they want the credits to be added to. After saving these preferences, the credits are then added to each selected profile.

Submissions Experience: Casting directors can now choose how they want to view their submissions for projects they are casting. Either "Infinite Scroll" or "Pagination" can be selected for all projects via the newly added Submissions Experience dropdown menu.

Submissions for projects viewed via an Infinite Scroll populate continuously with new actors (similar to a scroll through your favorite social media channels), while the new Pagination variant will move submits into pages for casting directors to browse through. Casting directors can choose how many submits they would like to view per page and which pages they'd like to view.

Advanced Media Management on iOS: When Premium subscribers on your roster are on the go and need to take a quick photo for a media request, or just want to edit their photos and auditions when they're not home, they now can do so at a moment's notice with our iOS app. Talent can transform their photos and edit videos directly within the app using the advanced media management capabilities. Talent will be brought into editing mode when adding photos or videos to their Media Bank, Profile, Media Request or Casting Billboard submissions.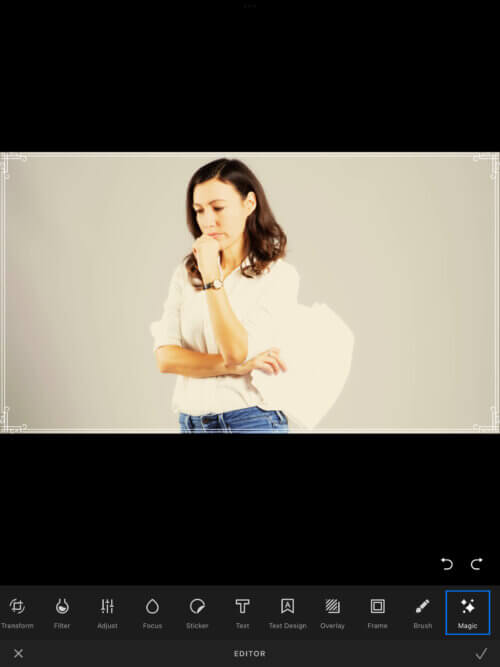 In editing mode, talent can make all sorts of modifications to photos and videos including adding filters and frames, adjusting a video's aspect ratio and focus, providing text overlays and more! Premium talent can use these features as they see fit, while Basic members can only use the Advanced Media Management feature when they have been sent a Media Request.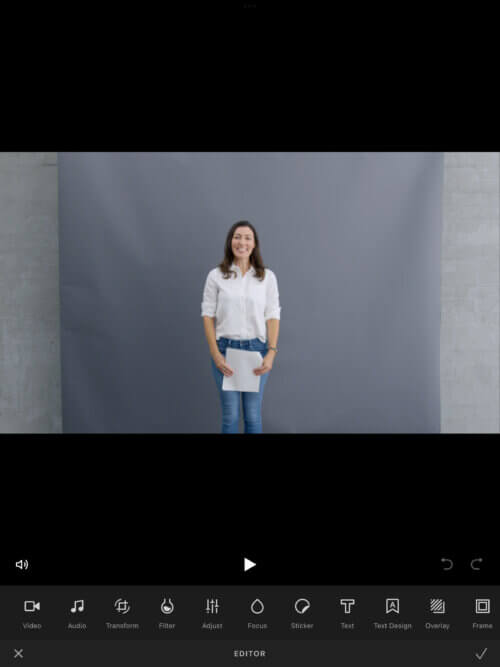 We'll continue to keep you updated as the many features and upgrades that are in progress on the Casting Networks platform are released, and in the meantime, give the features mentioned in this article a try for yourself – and share them with your talent!
Whether you're a casting director or a talent rep, log in to Casting Networks and see what you've been missing today!