Spirits were high as the Casting Society (CSA) honored the very best and brightest casting directors and their teams in cinema, television and theater at the 38th annual Artios Awards, sponsored by our sister company Spotlight.
The Artios Awards were held in person for the first time in three years, and were held in not only two countries, but three locations: New York, Los Angeles and London. The energy in New York's Edison Ballroom was electric as casting directors, talent agents, actors and guests caught up with each other amidst the celebratory atmosphere throughout the evening.
The three hosts, Yvette Nicole Brown (LA), Amber Ruffin (NY) and Gordin Griffin (London) kept the festivities, with Ruffin keeping the New York crowd on their toes all night as she seamlessly transitioned from playful barbs to immaculate praise in her segments.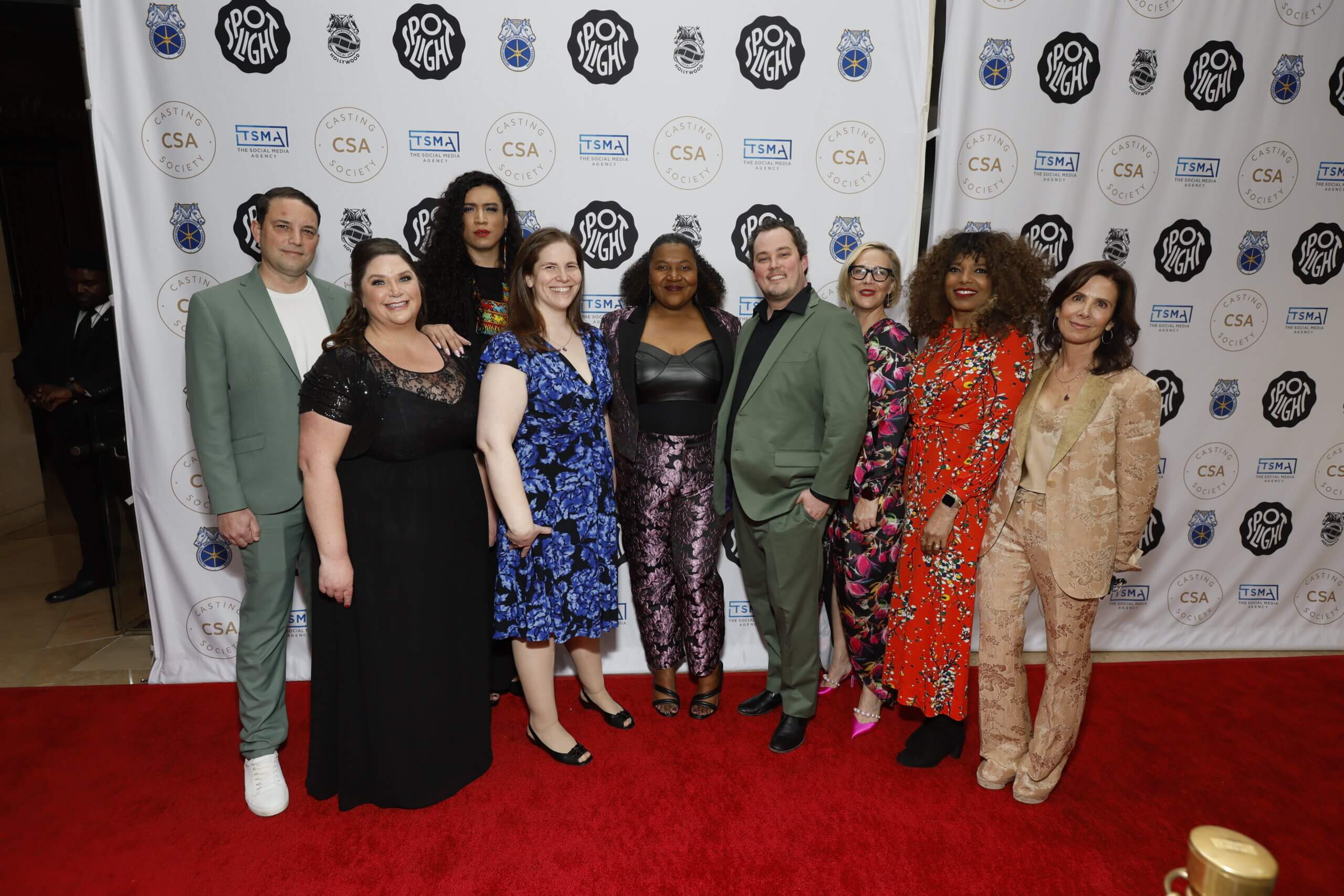 Photo by Ryan Miller/Capture Imaging
Several of the actors stepping in as presenters shared warm, heartfelt stories about casting directors who took a chance on them, regardless of what smaller roles they had played previously.
Black Theatre United received the Marion Dougherty New York Apple Award, and a standing ovation during their acceptance speech.
Over in LA, legendary EGOT winner, Rita Moreno, received the Lynn Stalmaster Award to honor her incredible career. Moreno carried a wonderful acceptance speech centered around feeling more alive than ever, and comfortable being herself at age 91.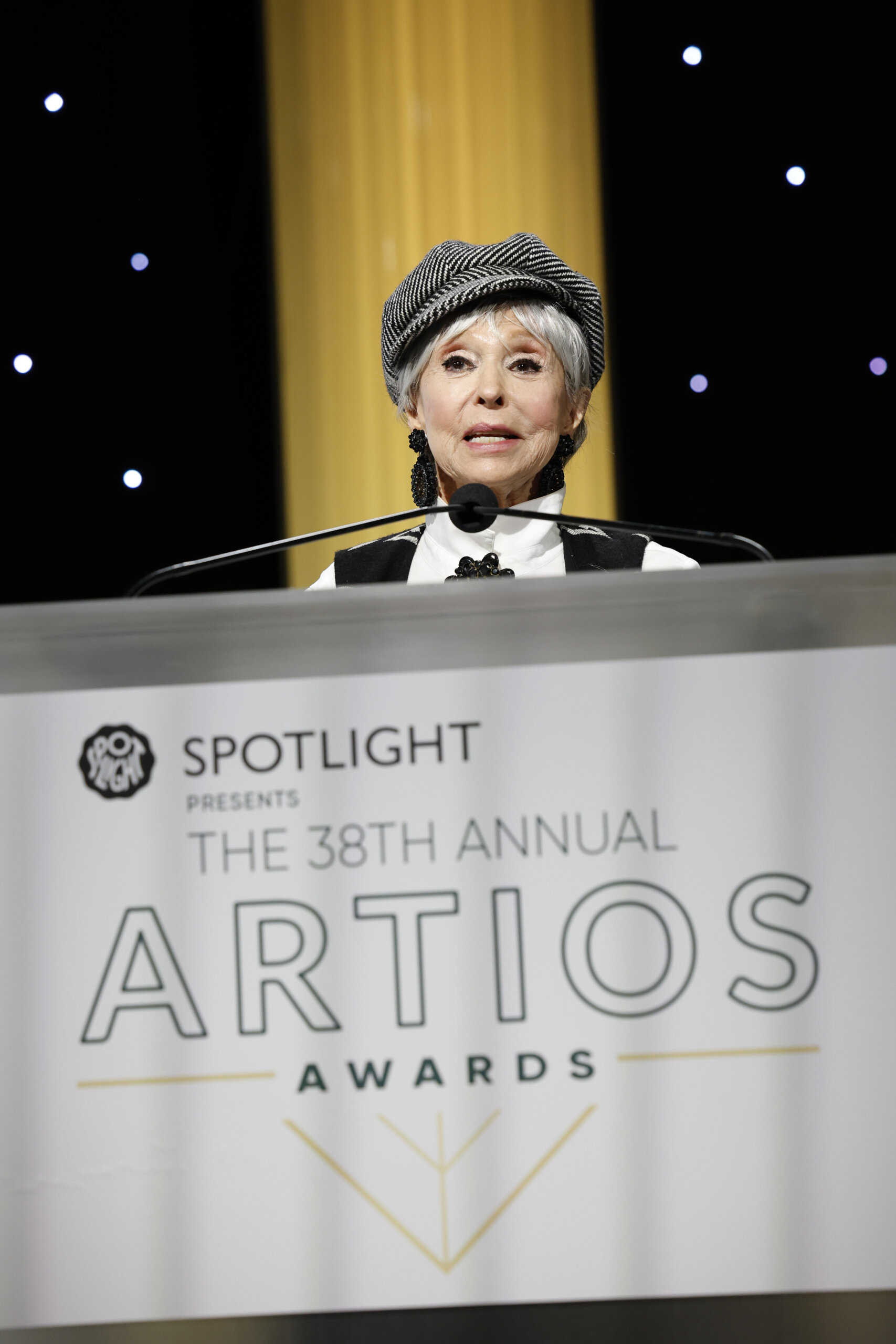 Photo by Ryan Miller/Capture Imaging
Other highlighted honorees included United Agents (London), Leslee Feldman, Jessica Sherman, and the late Simone Bär.
Top honors for their impeccable cast included Abbott Elementary, Yellowjackets, The Banshees of Inisherin, The Fabelmans, and Everything Everywhere All at Once, which continued its award-season dominance.
With impressive coordination between three separate locations and time zones, the show was well-paced. Any awards that had been, or were to be accepted elsewhere, were quickly announced and applauded before moving on to the next category. That's not to say there weren't a few surprises, such as a rare tie between Fairycakes and Wish You Were Here for the New York Theater – Comedy or Drama category, plus Ruffin encouraging the crowd to chant "New York!" after every hometown victory.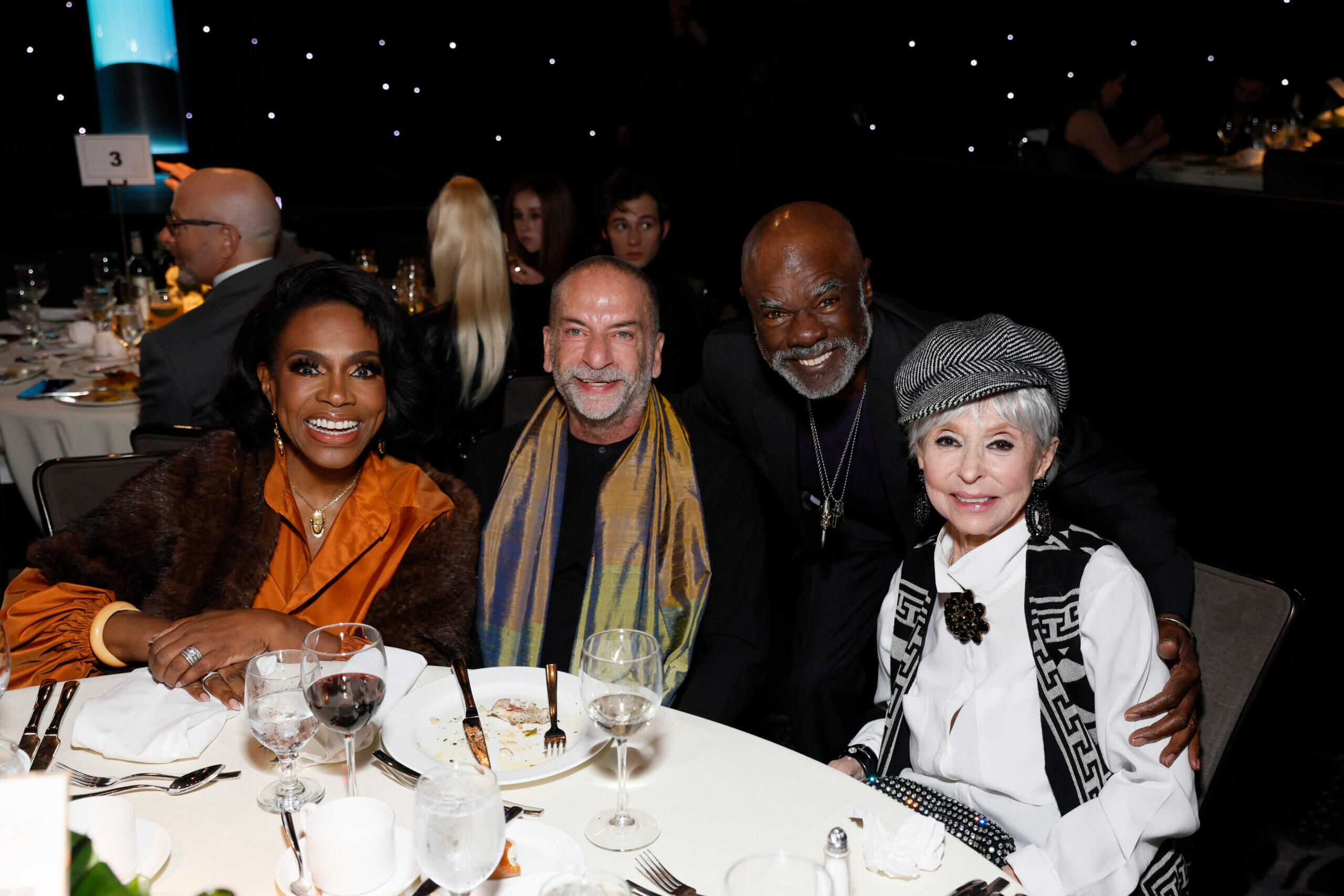 Photo by Ryan Miller/Capture Imaging
Whether you were in person as a guest or among the honorees, this year's Artios Awards ceremony was indeed a special night for casting. To all the casting directors and their teams and the CSA, congratulations and thank you for all your dedication to the arts—to which each of you are perfectly fitted.
Below is the full list of winners at the 38th annual CSA Artios Awards:
Animation
Marcel the Shell With Shoes On – Jessica Kelly, Kate Geller (Associate)
Big Budget – Comedy
Roald Dahl's Matilda the Musical – Lucy Bevan, Emily Brockmann
Big Budget – Drama
The Fabelmans – Cindy Tolan, Nicholas Petrovich (Associate)
Low Budget – Comedy or Drama
Emily the Criminal – Chelsea Ellis Bloch, Marisol Roncali
Micro Budget – Comedy or Drama
The Same Storm – Bernard Telsey, Tiffany Little Canfield, Adam Caldwell, Karyn Casl (Associate)
Studio or Independent – Comedy
Catherine Called Birdy – Nina Gold, Catriona Dickie
Studio or Independent – Drama
The Banshees of Inisherin – Louise Kiely
The Zeitgeist Award
Everything Everywhere All at Once – Sarah Halley Finn, Djinous Rowling (Associate)
Film – Non-Theatrical Release
The Harder They Fall – Victoria Thomas, Jo Edna Boldin (Location Casting), Marie K. McMaster (Associate)
TV Pilot and First Season – Comedy
Abbott Elementary – Wendy O'Brien
TV Pilot and First Season – Drama
Yellowjackets – Junie Lowry Johnson, Libby Goldstein, Corinne Clark (Location Casting), Jennifer Page (Location Casting), Josh Ropiequet (Associate)
TV Series – Comedy
Hacks – Jeanne McCarthy, Nicole Abellera Hallman, Anna Mayworm (Associate)
TV Series – Drama
Succession – Avy Kaufman, Lilia Hartmann Trapani (Location Casting), Harrison Nesbit (Associate)
Live TV Performance Variety or Sketch – Comedy, Drama or Musical
Annie Live! – Bernard Telsey, Patrick Goodwin
Limited Series
Dopesick – Avy Kaufman, Erica Arvold (Location Casting), Scotty Anderson (Associate), Dustin Presley (Associate)
Children's Pilot and Series (Live Action)
The Baby-Sitters Club – Danielle Aufiero, Amber Horn, Tiffany Mak (Location Casting), Leigh Ann Smith (Associate)
Animated Series
Big Mouth – Julie Ashton
Reality Series
RuPaul's Drag Race – Goloka Bolte, Ethan Petersen
Short Film
The F Word – Rachel Reiss
Short Form Series
State of the Union – Kathleen Chopin, John Ort
New York Broadway Theater – Comedy or Drama
Take Me Out – Jim Carnahan, Jason Thinger (Associate)
New York Broadway Theater – Musical
Company – Cindy Tolan, Nicholas Petrovich
New York Theater – Comedy or Drama – TIE
Fairycakes – Adam Caldwell, Destiny Lilly, Charlie Hano (Associate)
Wish You Were Here – Karyn Casl
New York Theater – Musical
Trevor – Tara Rubin, Merri Sugarman
Regional Theater
School Girls: Or, the African Mean Girls Play – Lauren Port, Rachael Jimenez (Associate)
Los Angeles Theater
A Christmas Carol – Jim Carnahan, Jillian Cimini, Jason Thinger (Associate)
Special Theatrical Performance
The Life – Destiny Lilly, Charlie Hano (Associate)
Theater Tours
Six the Musical – Tara Rubin, Peter Van Dam, Kevin Metzger-Timson (Associate)